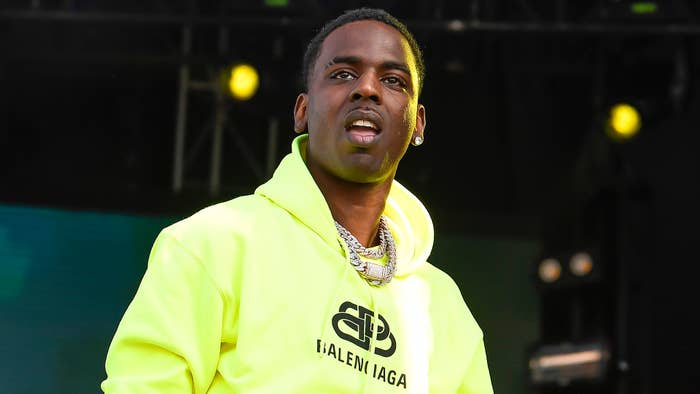 As the one-year anniversary of Young Dolph's death is nearing, a third man has been indicted for the rapper's murder.
Fox 13 reports that 43-year-old Hernandez Govan has been indicted on first-degree murder, attempted first-degree murder, and conspiracy to commit first-degree murder charges for the fatal shooting of Dolph.
According to Shelby County District Attorney Steve Mulroy, Govan solicited the hit, with suspects Justin Johnson and Cornelius Smith carrying out the shooting on Nov. 17, 2021. Dolph was later shot almost two dozen times at Makeda's Homemade Butter Cookies in Memphis, Tennessee. Authorities also think that Govan began plotting to kill Dolph months before, in June 2021.
Govan has had previous run-ins with the law at both the state and federal levels. He was released in July 2019 after spending 40 months in federal prison for weapons and drug charges.
Johnson, Smith, and one other suspect have also been charged with Dolph's death. Johnson and Smith were arrested in January and are now facing first-degree murder charges and theft of property. Smith faces additional charges of attempted first-degree murder, unlawfully carrying or possessing a weapon, and employment of a firearm with intent to commit a felony. A third suspect, Shundale Barnett was also charged with being an accessory to first-degree murder.
Johnson and Smith's next court appearance is on Jan. 20, 2023.