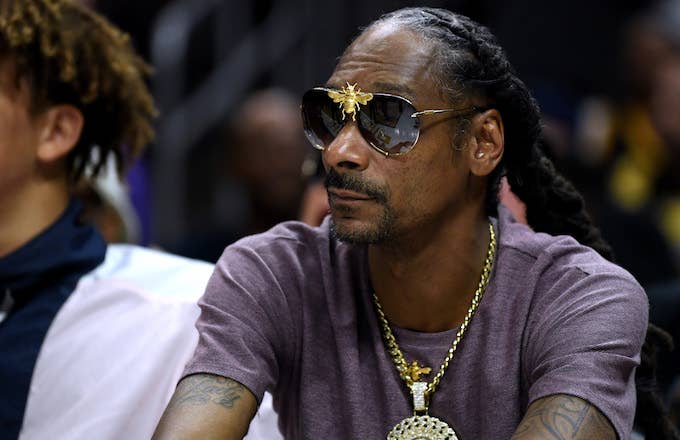 Snoop Dogg and his family are grieving.
On Thursday, his eldest son Corde Broadus took to Instagram to share the passing of his infant son Kai Love. The baby was born on Sept. 15 and died on Sept 25.
"My Son Kai brought so much love and positivity into this world," Corde wrote in the post. "His energy will live on and these 10 days of love will always be special to us. Let's all cherish life and those we love while we are here. Thank you."
Snoop's wife Shante shared a tribute to their fifth grandchild by singing "The Love We Had Stays on My Mind" by R&B group The Dells.
Snoop became a grandfather for the first time in 2015, when Corde and now-ex Jessica Kyzer had their son Zion. Corde has his daughter Eleven—Snoop's first granddaughter—in 2018 with his current partner Soraya, who was the mother of Kai.