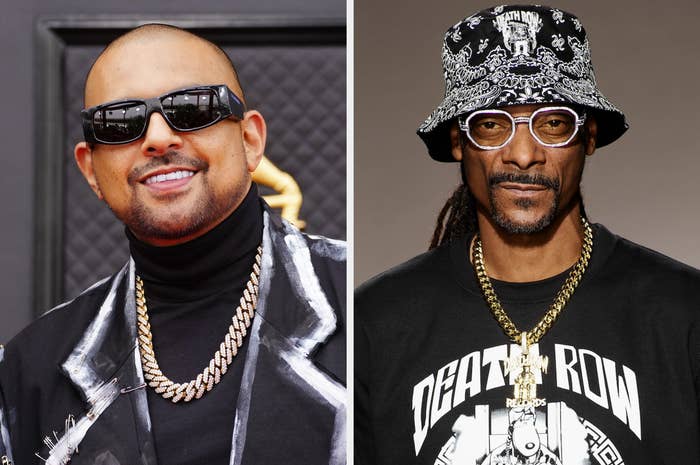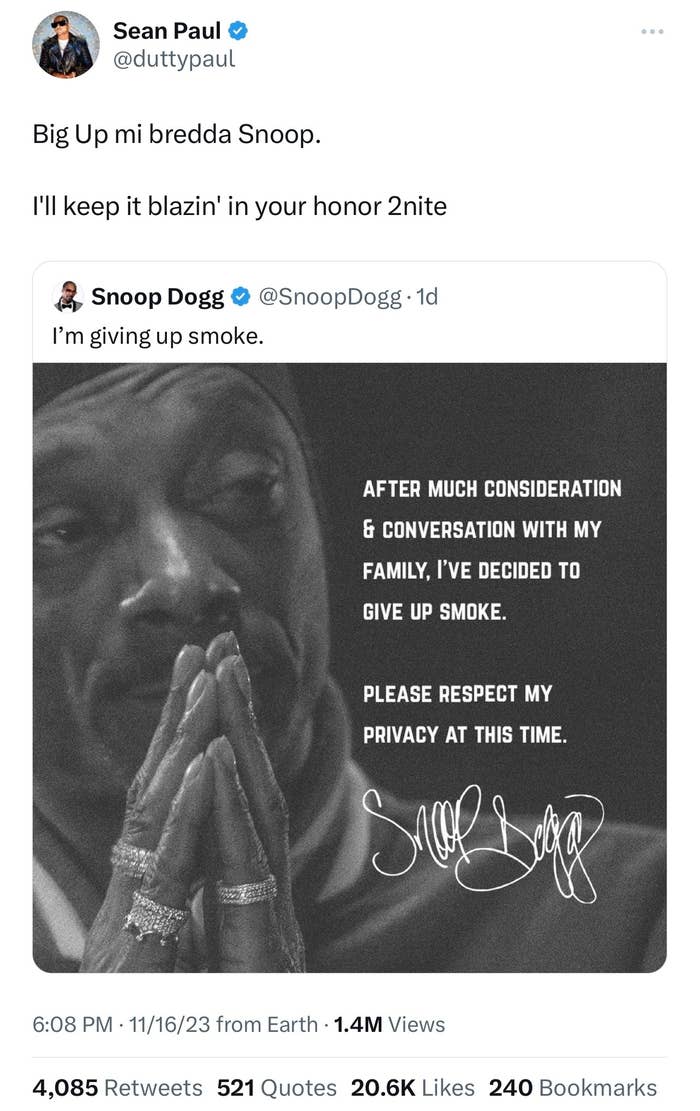 On Thursday, Snoop revealed he will no longer smoke weed, and that he made the decision "after much consideration and conversation with my family."
On the same day, Meek followed Snoop's lead and said he would "completely stop smoking" as well. "My doctor said I got a lil bit emphysema in a chest. If I don't stop smoking it cuts my lifeline in half," Meek continued. "I was addicted to the nicotine and this new weed got too many chemicals and too risky to play with my mental!"
Stephen A. Smith reluctantly celebrated the Long Beach rapper's news, responding by Photoshopping his face in his own version of the Wario "I've won, but at what cost" meme. Throughout his career, Smith has been a big proponent of people "staying off the weed."
Snoop has been a champion of cannabis. In 2020, he was given the Clio Cannabis Awards' Lifetime Achievement distinction for his work in the cannabis industry. He also owns cannabis companies like the Merry Jane brand and Leafs by Snoop.