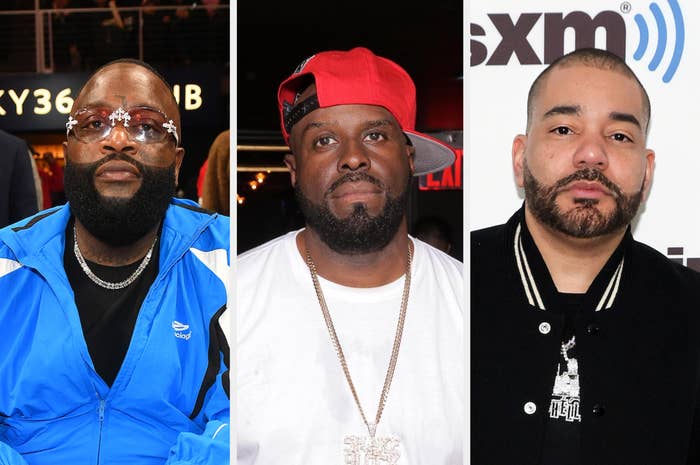 Rick Ross is not letting go of his beef with DJ Envy.
Rozay recently found new ammunition against The Breakfast Club host, which he unleashed on Funkmaster Flex's Hot 97 radio show on Thursday night. Apparently, Envy has found himself involved in a real estate fraud case.
According to HipHopDX, Envy was named in the suit, which alleges that the company Flip 2 Dao, run by Cesar and Jennifer Piña, persuaded plaintiffs to invest millions in undervalued apartments in Paterson, New Jersey to flip or rent them, "based on numerous false promises and fraudulent statements."
While Envy was listed as a founder of Flip 2 Dao and also had the Piñas appear on Power 105.1, he says he isn't an employee or representative of the business. He has since requested to be dismissed from the case.
"Nah, we ain't selling fake houses!" Ross said to Funk Flex. "We not gon' steal no old lady houses. You going to hell for that."
"I heard [Envy] just accused his man of taking advantage of him, too," Ross said. "You're doing the fraud, you're telling on your man? Damn."
Ross and Envy started taking jabs at each other in May, when they both hosted respective car shows. The rapper was set to host his second annual car show at his Promised Land estate in Fayetteville, Georgia on June 3, while the radio host had his show, Drive Your Dreams in Memphis, Tennessee on May 28.
"Envy was never on my level," Ross said on an episode of Drink Champs. "I wouldn't do that to Envy, I rock with Envy. I fuck with Envy... But in the car game he not ready for that. I support his shit, and anybody go there got a lot of heart."