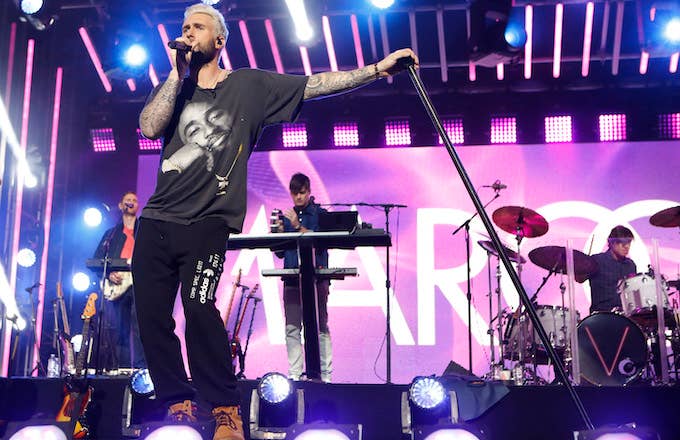 We've finally gotten a better glimpse at what the Super Bowl LIII halftime show is going to entail.
On Sunday, Maroon 5 dropped a trailer that shows clips of performances from the Adam Levine-helmed band, Travis Scott, and Big Boi. The acts are slated to perform at the NFL extravaganza on Feb. 3 in Atlanta.
While we've known since December that Scott accepted the offer to perform, news of Big Boi arrived on Sunday via Instagram. The Atlanta native shared Maroon 5's announcement video.
A SpongeBob SquarePants reference is also included in the video. Back in December, just days after the show's creator Stephen Hillenburg died at the age of 57, an online petition called on the NFL to honor the man behind the animated series. By the end of 2018, the petition had received over one million signatures.