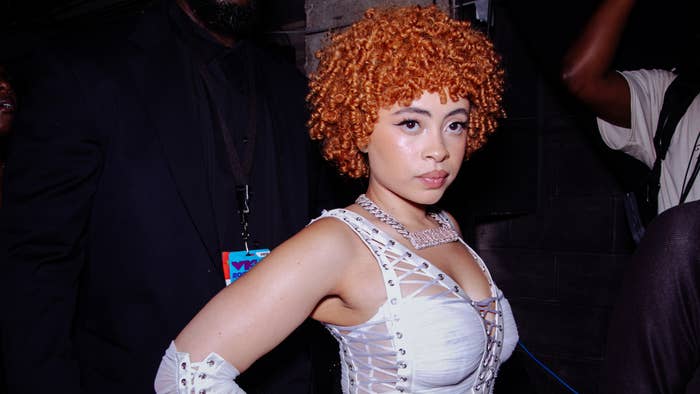 Ice Spice's trademark twerk almost got her burned.
The Bronx native performed at the 2023 Listen Out Music Festival in Sydney, Australia this weekend. In a clip she posted from her set, during "Princess Diana," the stage pyrotechnics shot off alarmingly close as she was dancing. At first, she looks unbothered by the pyro cannon, but then on the last blast, she stops rapping and audibly reacts to the fire. "Hold up, whoa!" she says in the mic.
Fans reacted to Ice risking it all in her denim miniskirt.
Following the release of the deluxe edition of her debut EP Like…?, Ice Spice is gearing up to go on Doja Cat's Scarlet Tour alongside Doechii. The jaunt kicks off on Oct. 31 in San Francisco and makes its way through Los Angeles, Atlanta, Brooklyn, and Detroit, before ending on Dec. 13 in Chicago.