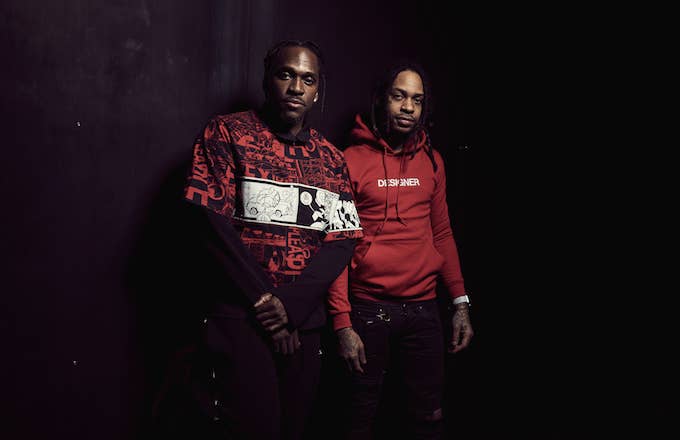 Congratulations are in order for G.O.O.D. Music's newest signee, Valee. Today, the Chicago rapper posted a video to his Instagram with the announcement, which was made by label president Pusha T.
"We out here in Chicago, G.O.O.D. Music, Pusha T, Valee, newest signee, yuch!" King Push said as he wrapped his arm around Valee's neck.
Rumors of Valee signing to the label flew in December, when, in an interview with The Fader, he said he was "doing some work with G.O.O.D." He also mentioned that he was  "gonna give them my album." While he didn't go into further detail, the rumor held weight when the label reissued his song "Miami" to all digital services.
Valee garnered attention in 2017 with the release of his ChaseTheMoney collaboration VTM, his feature on Chicago rapper ZMoney's song "Two 16s," and his appearance on the song "Are U Live," from Chance the Rapper and Jeremih's Christmas mixtape.