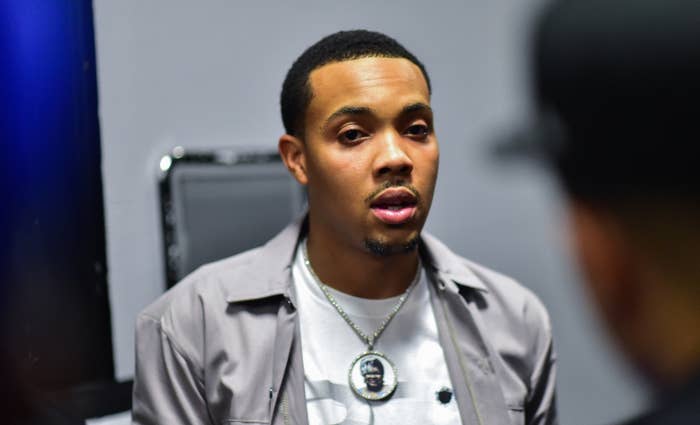 G Herbo was arrested in Chicago on Sunday evening for illegal gun possession, TMZ reports.
The 27-year-old was pulled over at around 5:45 p.m., and was booked for misdemeanor unlawful use of a weapon in a public place.
He has since posted bond and will have to appear in court in the future, per the outlet.
This follows recent headlines about Herb's $1.5 million fraud case from December 2020. In April, a report from AllHipHop revealed that Herbo could potentially dodge jail time in the federal case if he pleads guilty to charges that include aggravated identity theft, wire fraud, and conspiracy to commit wire fraud
If he accepts a plea deal, then the aggravated identity theft charges, which have a mandatory minimum sentence of two years, could be tossed out. Negotiations between Herbo's attorneys and the prosecution reportedly began in May 2021.
The Chicago native and a group of others are accused of a fraud scheme that involved private jet companies, commercial airlines, vacation rental businesses, hotels, security companies, and limousine services. The scam allegedly began in March 2016 and ended in December 2020, when charges were filed against the crew.