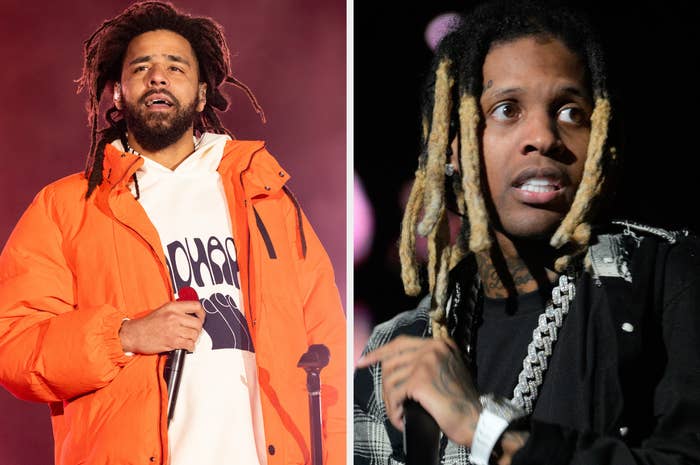 J. Cole's manager, Ibrahim "IB" Hamad, dismissed a rumor about the rapper's new collaboration with Lil Durk on "All My Life."
The Twitter account Raphouse TV took to the platform to claim that Durkio paid Cole $978,000 for his feature. "Cole reportedly charges $2K per word for the feature," the account wrote, adding that Cole wrote "489 words" in his verse.
Hamad responded to the tweet with the baseball cap emoji.
"All My Life" arrived last month as the lead single for Durk's latest album Almost Healed. "The number one thing, he smoked my ass on that, for one," Durk later told Complex. "Barely. That barely happens. But shoutout to Cole, shoutout to [Dr.] Luke. We made it happen."
A few days later, the Chicago rapper spoke more at length about Cole's feature.
"He went crazy. I had to listen to it like four times," Durk told Rap Caviar. "You know I ain't super big on lyricist-type rappers. Cole is one of the ones, him and Jay[-Z], you gotta play them 50 times to catch what they saying."
He continued, "But [J. Cole] definitely gave me one of them verses and I appreciate it. Because he ain't have to for real. He could've gave us anything."
Durk dropped Almost Healed on May 25 with a star-studded list of contributors: Future, 21 Savage, Kodak Black, Morgan Wallen, and the late Juice WRLD, and production from Alicia Keys, Southside, Metro Boomin, Zaytoven, Wheezy, and Cubeatz.