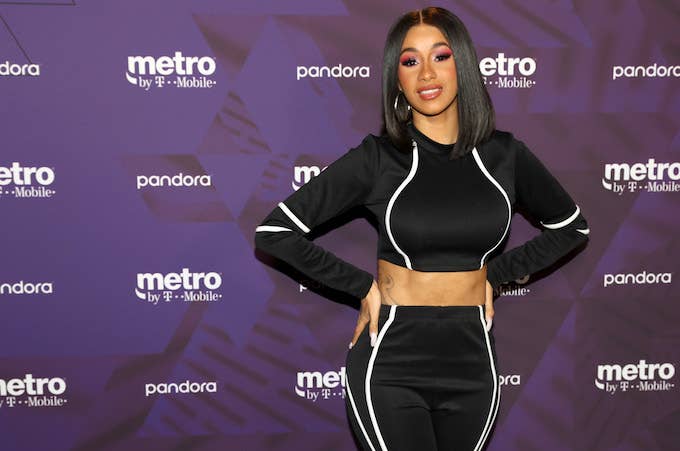 Cardi B took to Twitter Saturday morning to admit that for the "past two years," she's been "feeling trap [sic] and sad."
The revelation came after a fan responded to a tweet Cardi wrote on Friday night: "I'm just nasty like that."
The fan tweeted, "I love you ALOT but I don't agree with the messages you've been sending us young girls. So many of us look at you as a role model and that should send a very loud message."
Cardi has been getting accustomed to the public eye over the past couple of years. She went under fire in March when a three-year-old Instagram Live broadcast where she claimed to have drugged and robbed men resurfaced.
The footage sparked the hashtag #SurvivingCardiB—a reference to the explosive docu-series about R. Kelly's alleged sexual abuse. Following calls for a boycott and criminal prosecution, the Invasion of Privacy rapper posted multiple tweets that appeared to dismiss the backlash. 
Since then, Offset has had her back numerous times, using social media to defend Cardi and fire back at her haters.