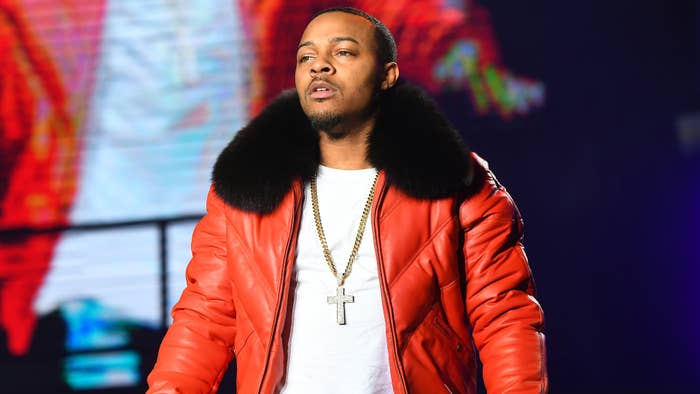 Bow Wow doesn't take rejection well.
The rapper took to Twitter on Friday to diss All Elite Wrestling wrestler Jade Cargill, who rejected Bow after he tried to shoot his shot. He poked fun at Cargill's kicking skills, quote tweeting a video that she tweeted to him of her in the ring with another woman wrestler. "that kick a lil slow.. ima def duck that sh**," he wrote.
He also tweeted to her about an interview where she commented on him, in response to her tweeting to him that she was "asked about" him and that this back-and-forth between them isn't a "thing."
Bow also told her to "stay in yo lane" when she tweeted—not at him, but in general—that she wants to have a match with a man.
This whole online beef started on Monday, when Bow Wow asked Cargill out in a tweet and she point blank told him, "You can't afford me Bow. Thanks but no thanks."
She told him she was kidding, but Bow didn't seem to be in a kidding mood—and neither was she, at this point.
The two proceeded to continue their back-and-forth, though the end of their banter seemed playful enough.