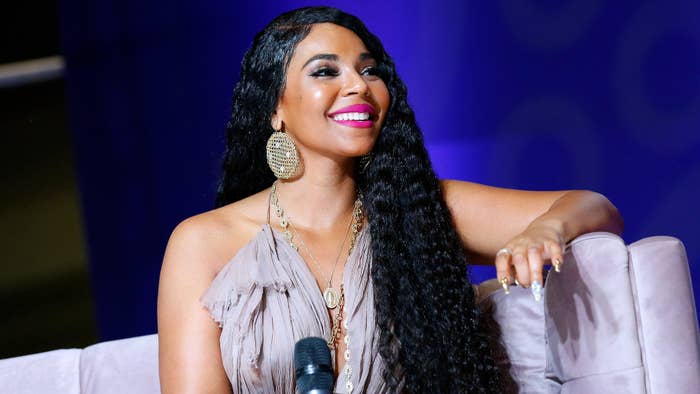 While fans were hoping that Ashanti and Nelly would rekindle their romance after running into each other at Fat Joe and Ja Rule's Verzuz on Tuesday, the singer shut down any possibility. 
"Listen, there's nothing happening," Ashanti said during a recent group Instagram Live session, as pointed out by HotNewHipHop. "Now look, this is the crazy part. I had no idea he was gonna be there and I haven't seen him or spoken to him since we broke up. Six years or something? So, I didn't know what to expect. I seen him move you out the way," she said to Fat Joe while laughing.
When Ja Rule asked if there was "something still there" with the "Country Grammer" rapper, Ashanti dismissed the idea.
"Listen, I wasn't expecting it. And that's the crazy thing! I seen his eyes get big and I didn't know what was gonna happen. I didn't know what to expect. It was positive," Ashanti said.
Ja then said, "You know, Nelly's single now." Ashanti replied, "Yeah, but I ain't!" 
On Tuesday, Fat Joe and Ja Rule brought out Ashanti, Nelly, Jadakiss, and Remy Ma, among others during their Verzuz. A clip from the night shows Nelly seeing Ashanti from across the stage and moving around Joe to give her a hug.
Nelly and Ashanti dated for 11 years before parting ways in 2014. With the musicians running into each other again, and the rapper recently splitting with his longtime girlfriend Shantel Jackson, it made sense that some people may have been hoping for a reconciliation. 
Nelly wound up offering his thoughts as well, hitting the Big Tigger Show and saying, "It wasn't like that. I said what up to everybody, bro. I said what up to everybody. I didn't want no uncomfortable feelings. Nothing like that. I just said what up."