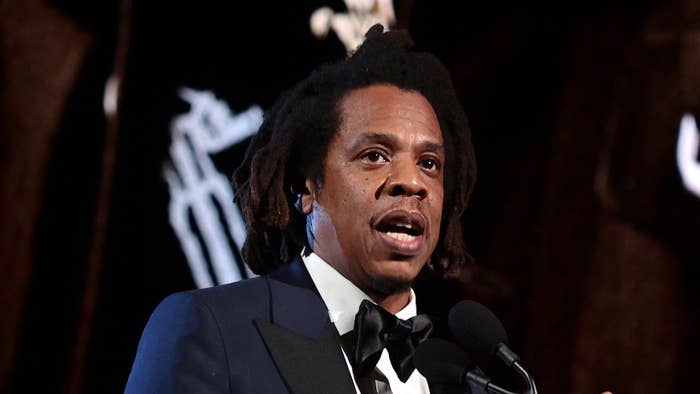 Jay-Z's verse on "Neck and Wrist" continues to stir conversation. 
The newly released track, led by Pusha-T, found Hov addressing a number of topics, including past comments by Faizon Love and dismissive claims about his ascension within hip-hop. However, there was one line that has sparked a debate among fans: "I blew bird money, y'all talk in Twitter feeds."
The lyrics were highlighted by Jay's longtime collaborator/associate Young Guru, who praised the short line for having multiple meanings.
Fans immediately responded with their own interpretations, one of which was that Jay was taking shots at Birdman.
Though Hov and Birdman have had issues in the past, Guru insists the "Neck and Wrist" line isn't a jab at the Cash Money boss.
"I'm sorry but as many meanings as you can pull from this by no means is this a Birdman diss!" Guru tweeted.
"Neck and Wrist" will land on Pusha's fourth studio album, It's Almost Dry. The project, which serves as the follow-up to 2018's Daytona, will include production by Kanye West, 88-Keys, and Pharrell.