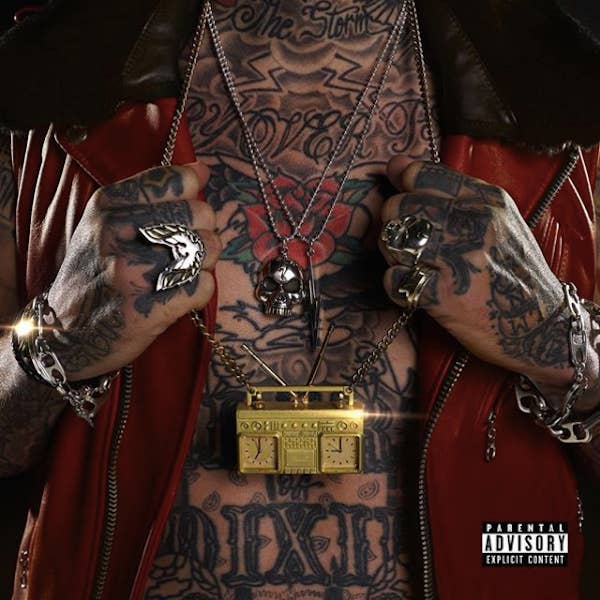 Yelawolf's time with Shady Records is ending on a positive note.
On Thursday night, the Alabama rapper dropped the long-awaited Trunk Muzik 3, a 14-track effort that includes contributions from Jim Jonsin, WLPWR, and DJ Paul.
"Trunk Muzik 3 is my third installment to the Trunk Muzik series," Yelawolf said in a press release this month. "The album gets back to these 808s and classic southern rap cadences. Of all the album styles and songs I've released over the years, this was the funnest project to make."
During a August 2018 concert, Yelawolf announced Trunk Muzik 3 would be his final album under the Shady Records imprint. The rapper, who signed with the label more than eight years ago, said he felt "blessed" for the work he had done and also gave a shout out to Shady Records founder Eminem.
You can stream Trunk Muzik 3 now on all major platforms, including Apple Music/iTunes and Spotify.
Yelawolf fans in the Great White North can catch the rapper on the road next month. Check out the Canada Tour schedule below.