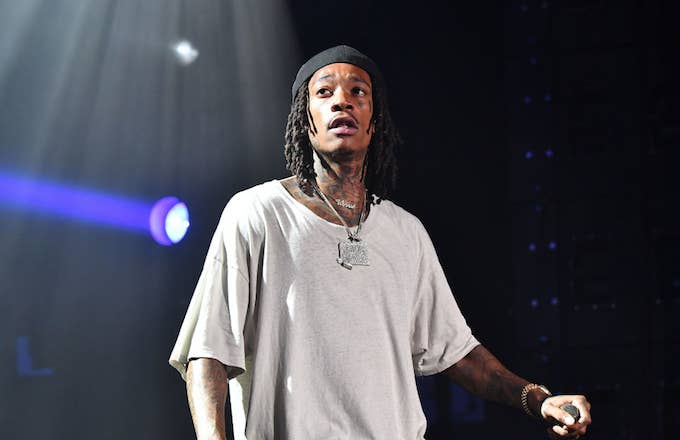 Authorities are investigating the alleged break-in of Wiz Khalifa's SoCal home.
According to TMZ, two men wearing hoodies invaded the rapper's residence at around 4:45 a.m. Saturday. Wiz was not home at the time, as he's currently on the road for his Dazed and Blazed Tour. However, Wiz's house sitter heard the suspects making noise and immediately went down stairs to investigate. The two men reportedly fled the scene once they realized someone was in the house.
Sources claim that nothing appears to have been stolen during the invasion, and that the only damage was a broken window from where the perpetrators entered the San Fernando Valley home.
The break-in occurred soon after Christina Milian's residence was burglarized in the same area. Law enforcement told TMZ the suspects forced their way into the home at around 1 p.m. local time Friday. But unlike Wiz, Milian actually lost property following the break-in. Officers say the suspects left the scene with at least $100,000 worth of jewelry.
TMZ points out that Milian's alarm system went off immediately after the crooks smashed a side window; however, they were fast enough to collect the valuables before the LAPD and security could arrive.