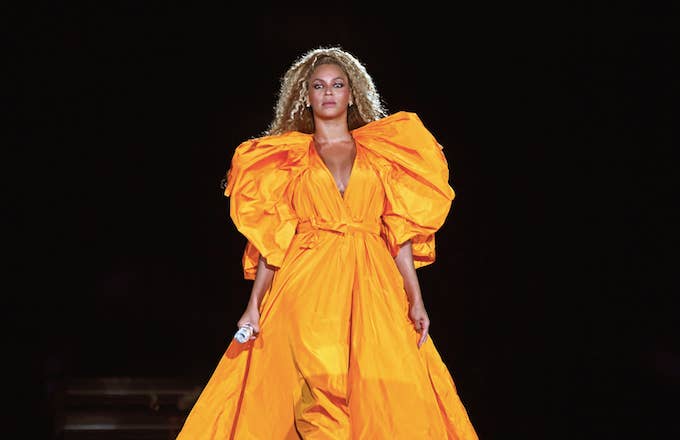 Blackface is never OK. Not even for your ill-conceived Halloween costumes.
A Missouri woman named Shelbi Elliott-Heenan learned this the hard way when she decided to dress up as Beyoncé in full blackface. But wait, her monstrously stupid decisions didn't end there. The registered nurse thought it would be a good idea to share her costume on social media, posting photos in which she's posing next to a man who is dressed as JAY-Z. And, yes, he was also in blackface.
KCTV reports the costume immediately sparked online backlash, and was eventually presented to the woman's employers at St. Luke's Hospital. And to absolutely no one's surprise, she was subsequently fired.
The hospital confirmed the termination in a statement:
On Monday afternoon, Saint Luke's Health System became aware of a Saint Luke's East Hospital employee who posted photos on personal social media accounts of her and another individual dressed in blackface for what appears to be a Halloween event. This information was shared with appropriate health system personnel and an investigation was initiated immediately. While it is against Saint Luke's policy to comment on specific personnel matters, we can confirm that this individual is no longer a Saint Luke's employee. Saint Luke's is deeply committed to our culture of diversity and inclusion. It is fundamental to who we are as an organization and we vigorously protect it on behalf of all our patients and employees and expect those who represent us to do the same.