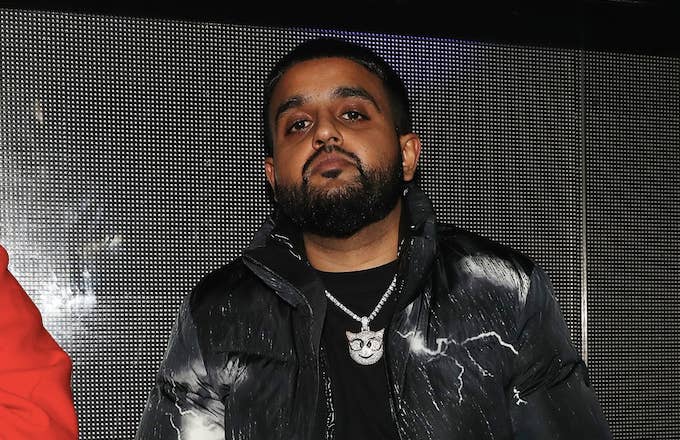 It appears Nav considers himself a hip-hop trailblazer. The XO producer/rapper returned to Twitter on Thursday to declare his influence on the rap game—specifically how he paved the way for future Indian artists. 
"I really took all the smoke for any Indian rapper after me," wrote Nav, who is of Indian Punjabi descent.
It was a bold statement that received mixed reactions from his social media followers. While some fans co-signed the tweet—quoting Nav's famous "Some Way" line: "I'm the first brown boy to get it poppin'"—others said the post was not only false, it was also dismissive to the Indian artists who came before him. Das Racist and Bohemia were just some of the acts who were mentioned in the debate.
In a 2017 interview with Complex, Nav spoke about his ethnicity and the pressure he faced as one of the few mainstream Indian rappers.
"It feels good to represent them," he said, "but I also have to be careful of the way I represent them. I can't do anything too crazy. I don't want to misrepresent them."
Nav created a stir this month when he announced his decision to follow in Lil Uzi Vert's footsteps and step away from music. ""If @liluzivert quit im out too," he wrote on Instagram.
Last week, Nav shared a series of Instagram stories in which seemingly addressed his decision to leave music. He wrote, "sometimes quitting is better than continuing," as well as, "the world really enjoys watching your downfall."
It doesn't sound like the man is bluffing. Stay tuned.