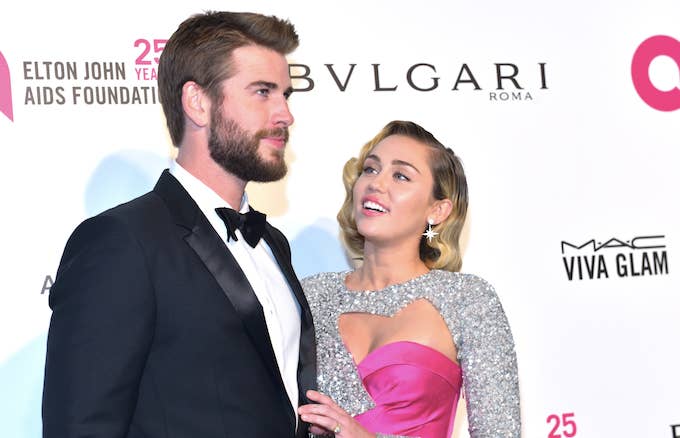 Miley Cyrus and Liam Hemsworth tied the knot.
Cyrus confirmed the news Wednesday afternoon, posting several photos from their secret wedding ceremony that took place over the weekend. The 26-year-old singer captioned one of the images "12.23.18," and another "10 years later ..."
Rumors of the couple's marriage began swirling earlier this week after photos of their wedding surfaced on the internet. Conrad Jack Carr, a friend of Cyrus and Hemsworth, shared pictures of the ceremony on Instagram. The husband and wife were seen cutting what appeared to be a wedding cake in one shot, and balloons that read "Mr" and "Mrs." were seen in another.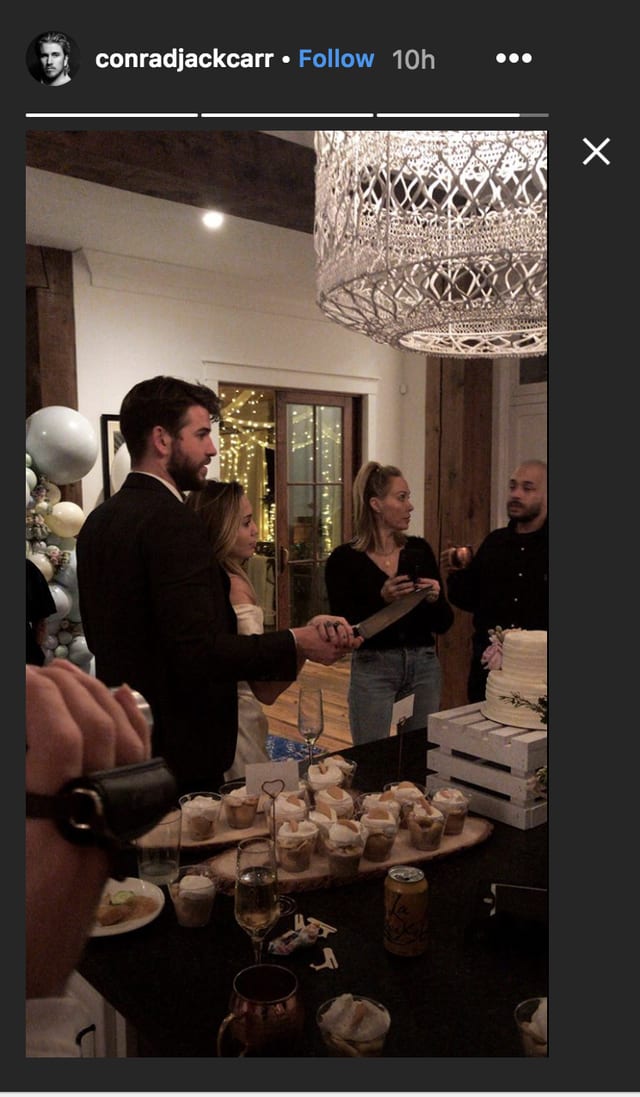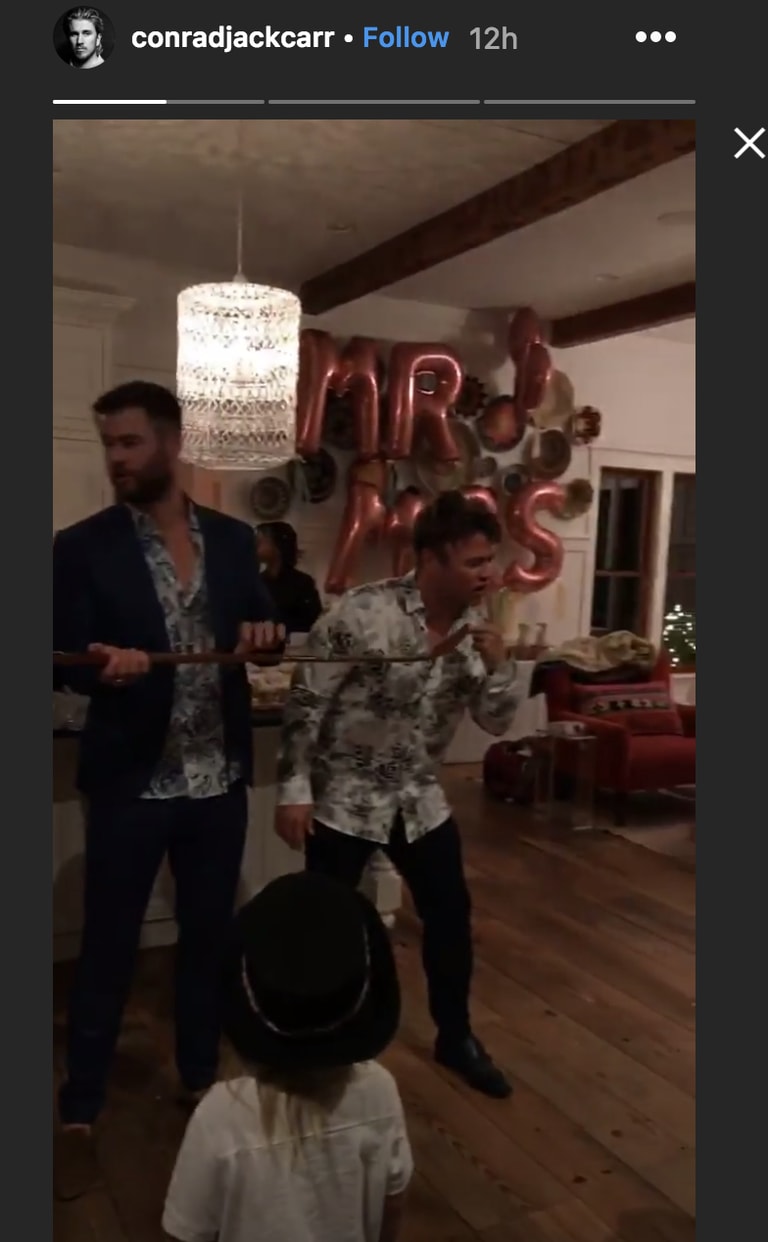 Cyrus and Liam started dating in 2009 after meeting on set of The Last Song. The couple got engaged in 2012, called it quits about one year later, and then reconciled in 2016. Cyrus spoke about their on-again, off-again relationship in a 2017 interview with Howard Stern.
"I think people that break up and get back together, that's awesome," she said. "You get time to be yourself. You get time to grow up. I think if you're growing up attached to another person, you never really get solid as your own being. So I'm really solid, and then he gets to be really solid. And together we get to be two really grounded people. It's not a half and a half making a whole."