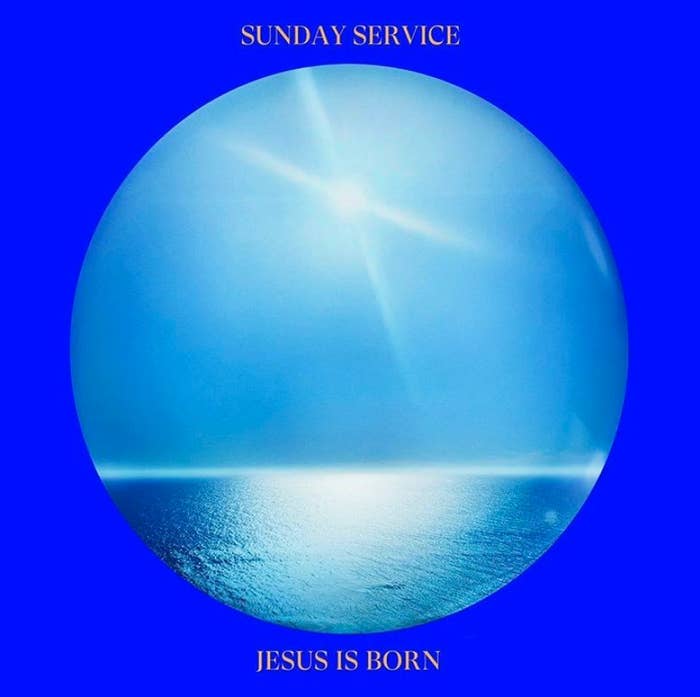 Before he released his ninth studio album, Jesus Is King, Kanye West surprised fans by announcing the project's follow-up. 
"Sunday Service album, Jesus Is Born, on Christmas is coming," he told Zane Lowe back in October.
Kanye didn't provide any more details about the project, but he suggested it was a collaborative effort with the Sunday Service gospel choir. The group has performed for Ye's religious gatherings throughout the country, as well as his operas Nebuchadnezzar and Mary. The Sunday Service choir performed the latter show over the weekend at New York City's Lincoln Center; footage of their rehearsal was shared on social media, along with the caption: "Jesus Is Born' Christmas Day."
There were a lot of questions surrounding the project leading up to its release. Would it be a studio album? A live album? Would it feature original tracks? Or covers of seasonal classics? And, most importantly, would it actually arrive on Christmas Day as promised?
Well, thankfully for fans, Jesus Is Born didn't experience a delay—unlike Kanye's most recent projects. You can listen to Jesus Is Born now on Spotify, Apple Music, Deezer, and iTunes here. According to an official press release, West is the executive producer of the album, which isn't a surprise given his past work with the Sunday Service Collective. "The Service features gospel-inspired remixes of classic songs of different genres, and also straight forward choir-led gospel tunes. The mix of hip-hop and spirituality has drawn great crowds and continues to inspire globally," the press release reads. The label affiliated with the album, according to Spotify, is 2019 INC. Instead of releasing the album through a major label, TMZ reports that Kanye went with the "New Jersey-based indie distributor," Vydia instead.
Below, a shot of the album's cover art, designed by frequent Kanye collaborator, Nick Knight. 
Kanye is now preparing to drop the Jesus Is King sequel with Dr. Dre. Kanye spoke about the collaboration during the Sunday Service in Lynwood, California, earlier this month.
"Jesus Is King is my first clean album. I used to spend all my time trying to make my beats be mixed as good as Dr. Dre," Ye is heard saying in a clip shared by TeamKanyeDaily. "Who knew all I had to do was do an album for God and then Dr. Dre would start mixing my beats? Spend your time on God, and he'll handle the rest."