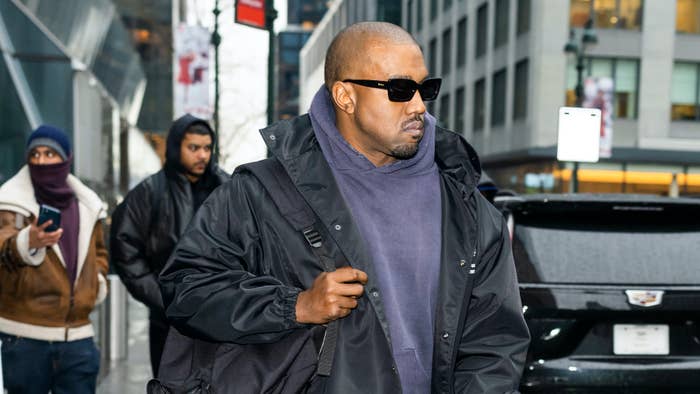 UPDATED 1/12, 1:45 p.m. ET:Billboardhas confirmed that Harry Styles and Swedish House Mafia will perform at this year's Coachella. The outlet did not specify if either will headline one of the three nights. We should also point out that Goldenvoice has yet to confirm any of the artists who have been reported to be performing at Coachella 2022.
See original story below.
Coachella has reportedly locked down its 2022 headliners.
Sources tell Variety that Billie Eilish and Kanye West have been tapped to headline this year's festival on Saturday and Sunday nights, respectively. Ye first performed at Coachella in 2006 and headlined the event in 2011. He and Eilish also took the Coachella stage in 2019, when the event was last held. Since then, Coachella organizers have postponed the festival a handful of times due to concerns over coronavirus. Though promotion company Goldenvoice has already announced Coachella 2022 dates, there is concern the festivities will be pushed back once again as the country struggles to combat the omicron surge.
Travis Scott, Rage Against the Machine, and Frank Ocean were set to headline the 2020 festival before it was scrapped. According to Variety, Ocean moved his Coachella appearance back to 2023, Scott was removed from the bill in wake of the deadly Astroworld festival, and Rage is no longer in the lineup. 
As of now, 2022 Coachella is scheduled to take place April 15-17 as well as April 22-24 at the Empire Polo Ground in Indio, California.
"This event attracts visitors from around the world and we couldn't imagine a Coachella without the diversity of this audience," Goldenvoice president and CEO Paul Tollett told the Dessert Sun back in June. "We feel it is a great decision and applaud Goldenvoice for maintaining the cultural significance this event represents. Both Coachella and Stagecoach are critical for our industry to recover and return to normalcy."
Organizers have not confirmed an official 2022 lineup, but insiders tell Variety that Swedish House Mafia will also perform. Sources say the lineup will be announced sometime next month.
Complex has reached out to Kanye, Billie, and Goldenvoice representatives for comment.