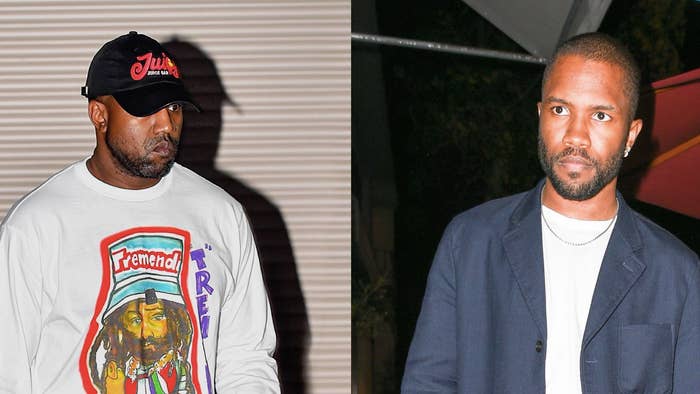 A hacker who stole unreleased records from Kanye West, Frank Ocean, Lil Uzi Vert and more will spend more than a year behind bars.
According to Leicestershire Live, 23-year-old Adrian Kwiatkowski was sentenced Friday to 18 months in UK prison. The sentencing was announced about two months after the Ipswich resident admitted to illegally accessing the entertainers' cloud-based accounts and selling their material in exchange for cryptocurrency. London authorities say the man racked in around $147,000 with the scheme, which also targeted Ed Sheeran and Post Malone.
"Kwiatkowski had complete disregard for the musicians' creativity and hard work producing original songs and the subsequent loss of earnings,'' said Joanne Jakymec of the Crown Prosecution Service, as reported by the Associated Press. "He selfishly stole their music to make money for himself."
The Manhattan District Attorney's Office launched an investigation in 2019 and a number of music management companies claimed a hacker—known as "Spirdark"—had stolen their clients' content and was hawking it on the dark web. NYC investigators, working in collaboration with the London Police Department, managed to track down Kwiatkowski through his crypto account and an IP address. Police said they searched the hackers Mac computer, and uncovered more than 500 audio files, including records from the aforementioned artists.
Kwiatkowski was arrested by the London PD's Intellectual Property Crime Unit in September 2019. He was ultimately hit with 19 criminal charges, and pleaded guilty to three charges of unauthorized access to computer material, 14 counts of selling copyrighted material, two counts of possession of criminal property, and a single count of converting criminal property.
"Cybercrime knows no borders, and this individual executed a complex scheme to steal unreleased music in order to line his own pockets,'' Manhattan District Attorney Alvin L Bragg Jr said. "New York and London are cultural capitals of the world, and through our enduring partnership with the Police Intellectual Property Crime Unit and law enforcement organizations around the world, we have sent a clear message that we have the ability and tools to stop this type of criminal activity and protect victims."