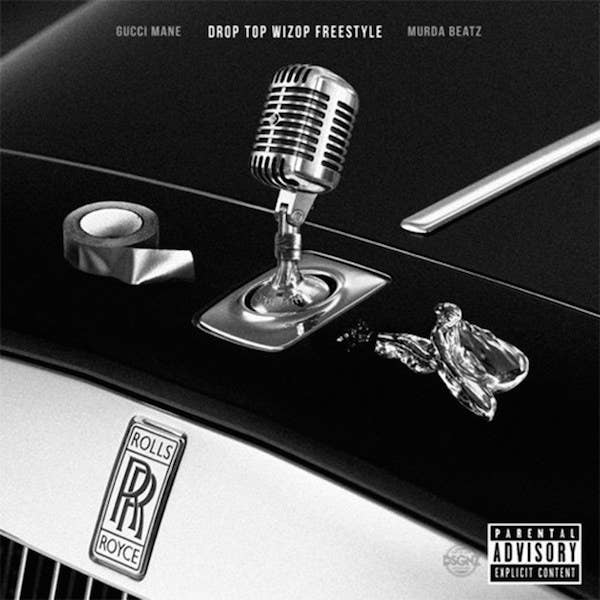 Gucci Mane hit the ground running after being released from prison last spring, dropping singles, a mixtape, a couple of studio albums, as well as a handful of EPs—all within months of being a free man. But if you thought La Flare was going to kick back in 2017, think again. The 37-year-old rapper is gearing up to release his 11th studio album Drop Top Wop, and he's preparing fans with a new record called "Drop Top Wizop Freestyle."
Produced by Murda Beatz, this release finds Gucci flexing especially hard, rapping about his success, his foes, and his new look.
"Got my arm out the window showin' off my wrist/Got the top chopped off like I ain't got good sense/Call me Vert Gucci, it's a lotta niggas wanna murk Gucci," he raps. "No Gucci, not the old Gucci, not the fat Gucci/ Please don't bring him back, not the old Big Cat Gucci/Standing in the trap, use a eggbeater—that Gucci."
You can listen to "Drop Top Wizop Freestyle" below, and stay tuned as more information about Drop Top Wop is available.