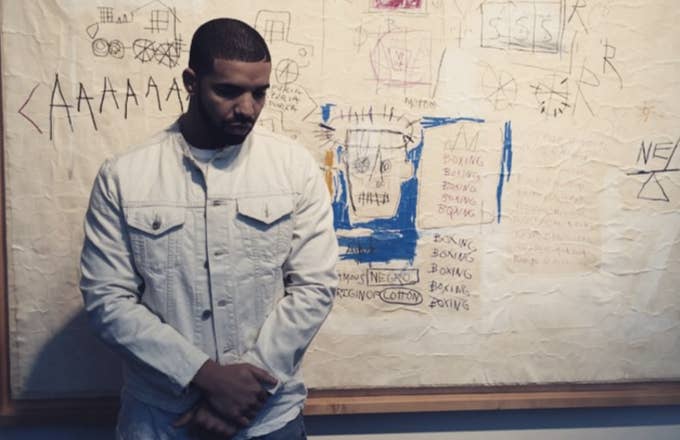 Drake is pretty much owning 2016. Shortly after releasing his highly anticipated fourth studio album last month, the 29-year-old rapper reached some major career milestones. VIEWS not only gave Drake his first No. 1 solo single with "One Dance," the album also set a record for the most streams on Apple Music and became the highest-selling album of the year, with 1.03 million copies sold so far. But if you think VIEWS' momentum is slowing down, think again.
Billboard reported Drake is now the most-streamed artist of all time on Spotify, a title previously held by Justin Bieber. According to Kworb, a site that tracks music-related data, Drizzy has reached 3,212,916,882 plays on the streaming service. 
According to the Kworb's data, Bieber has racked up 3.176 billion streams, followed by Ed Sheeran with 2.153 billion, and The Weeknd with 2.044 billion. However, it should be noted that Kworb's figures are "based on all daily and weekly top 200 data as provided by Spotify. Therefore totals will be lower than an artist/song's actual streams."