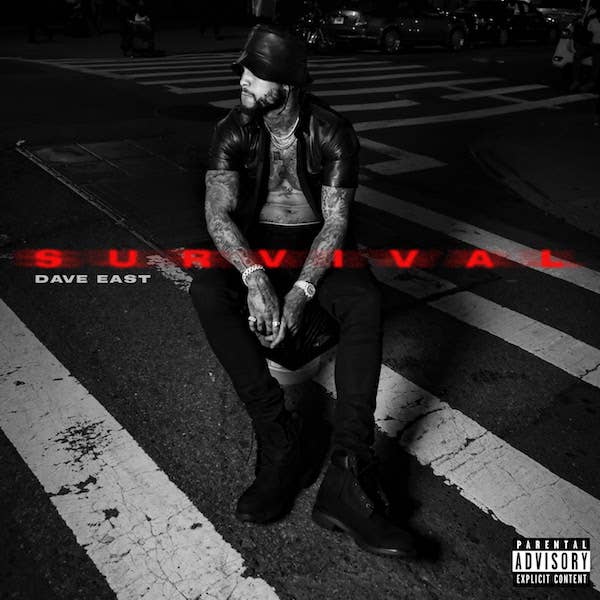 After a decade in the game, Dave East has released his debut studio album, Survival.
The Harlem-born rapper announced the project nearly one year ago, when he teased an early 2019 release; however, we now know East didn't become fully satisfied with the project until this past August, after he recorded the Nipsey Hussle tribute "The Marathon Continues." East spoke about Nipsey's tragic death, and the impact it had on his recording process, in a recent interview with Revolt.
"I was fucked up. I didn't want to record. I had music that I already had done. But, a lot of people don't understand," he said. "They ask, 'Why did you push Survival back so long?' [Nipsey's death] fucked me up, bro. I didn't want to drop any new music. My boy had so much shit he was going to put out. I'm glad the acting shit came when it came because it took me out of that space. I didn't want to put out any music. But, now, it's time. That n***a said, 'You tripping, cuz. Put that shit out.' So, I finally got the label in tune and everyone on the same page."
Survival, executive produced by Nas, was preceded by a YouTube docuseries that chronicled the recording process of the album.
Check out episode 5 below.
The project consists of 20 tracks, including the bonus "On Sight" featuring Ty Dolla Sign, and is stacked with guest features: Lil Baby, Gunna, Rick Ross, The-Dream, DJ Premier, and Teyana Taylor, just to name a few.
You can listen to Survival now on all major platforms, including Apple Music and Spotify.
East is currently on the road for the album's supporting tour. Upcoming stops include Atlanta, D.C., Boston, and Charlotte, North Carolina.