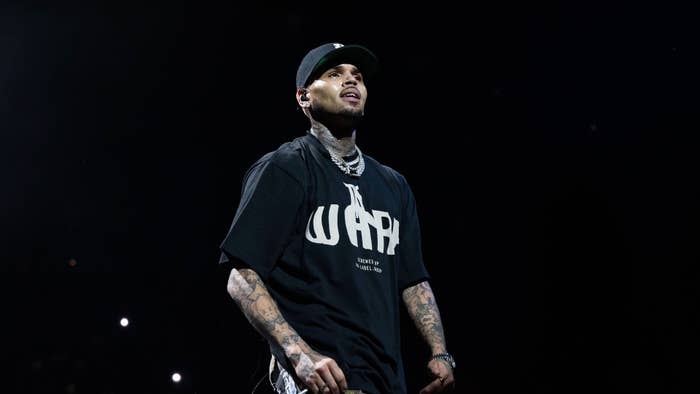 Breezy fans are heated.
Ahead of the American Music Awards, Chris Brown took to Instagram to accuse event organizers of scrapping his Michael Jackson tribute performance. Brown included a lengthy rehearsal clip in which he and others danced to MJ hits like "Beat It," "Billie Jean," "Wanna Be Starting Somethin'," and "Thriller." 
"U SERIOUS?" he wrote in the comments section, before adding: "WOULD'VE been the AMA performance but they cancelled me for reasons unknown."
According to TMZ, AMA organizers have yet to publicly comment on the issue, despite receiving a wave of criticism online.
Brown, who paid tribute to Jackson at the 2010 BET Awards, is often compared to the late King of Pop. Both men have praised as incredible talents, their work has been overshadowed by high-profile controversies. Brown addressed the comparisons in an interview with Big Boy earlier this year.
"My personal take on it is I wouldn't even be breathing or even being able to sing a song if that man didn't exist," he said. "So I don't know if they look at it as the Jordan/Kobe thing but I can't even look at it—[Jackson's] light years ahead. There is no competing with him ... I got shrines of this man hanging up in my house. Hell naw, I ain't better than Michael Jackson."
The 50th AMAs will air this Sunday on ABC starting at 8 p.m. ET. It will be held at the Microsoft Theater in Los Angeles. Brown is up for Favorite Male R&B Artist.