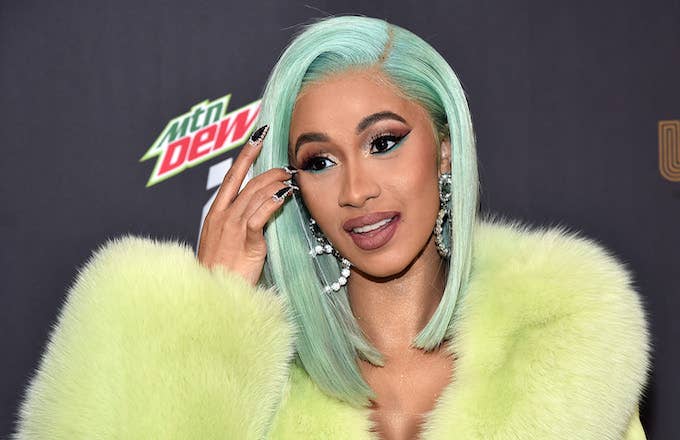 Cardi B and Offset's newborn is as adorable as we expected.
Nearly five months after giving birth to Kulture, Cardi has shared the first photo of her daughter online. She captioned the post, "My heart."
You can check the photo below.
Since giving birth, Cardi has opened up about her hesitation to share Kulture's photos with the public. She even claimed to have turned down seven-figure offers for the baby's pictures.
"'I'm scared of sharing her to the world. There are too many mean people out there," she told Entertainment Tonight. "Sometimes I do want to show people how beautiful and how precious she is. She's so precious. There's a lot of people that have crazy minds, you know. I want to protect her! She's my little buggy."
Thankfully for fans, Cardi has seemingly gotten over her fears. The post received more than 1.7 million likes as of press time.
The big reveal took place just hours after Cardi announced her breakup with Offset. 
"I been trying to work things out with my baby father for a hot minute now. We're really good friends and you know we're really good business partners [...] but things just haven't been working out between us for a long time," Cardi said in an Instagram video. "It's nobody's fault it's just like I guess we grew out of love. But, we're not together any more. It might take time to get a divorce. I'm always going to have a lot of love for him because he is my daughter's father."
The split was confirmed as the married couple face another round of cheating rumors. TMZ pointed to recently surfaced text messages in which Offset purportedly requested a threesome with Cuban Doll and a woman who goes by Summer Bunni.
The messages were reportedly sent just weeks before Cardi gave birth. She and Offset have yet to publicly address the scandal.