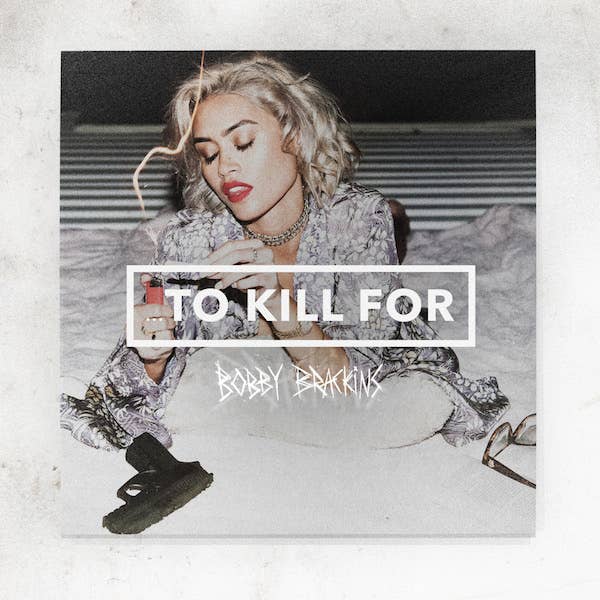 Following the release of his summer-ready cut "Whiplash," Oakland's Bobby Brackins returns with the first single off his upcoming EP, To Kill For.
The new record is titled "Big Film" and features guest appearances by Bobby's previous collaborators G-Eazy and Jeremih; the former assisted on Bobby's "My Jam" alongside Zendaya, while the latter contributed to 2015's "Hot Box" with Mila J. Though the new cut demonstrates the singer-songwriter's growth as an artist, it also proves he hasn't completely abandoned his signature sound.
"Big Film" finds all three artist reflecting on a particularly captivating woman whose life is like "a big film." Background chants elevate the infectious mid-tempo beat courtesy of Redwine and Brackins' go-to producer Nic Nac.
"This song is about a women that reminds us of a movie star and has the poise to reach the big screen," Brackins told Complex. "I love movies, all kinds, I have movies playing on mute while I'm in the studio. Movies inspire my songwriting. I actually just wrote my first movie script that I'm attaching talent to and is getting coverage by major studios and agencies. Films have always been one of my greatest joys and Jeremih and G-Eazy have been my buddies for a while now—it was fun putting this song together."
You can listen to "Big Film" via SoundCloud below.
To Kill For will mark the second installment of Brackins' EP trilogy. The first release was 2016's To Live For, while the upcoming third EP, To Die For, is expected to drop in 2019.
You can check out the tracklist for To Kill For below, which includes additional guest spots from August Grant, Joy, Olivia O'Brien, and Marc E. Bassy. To Kill For will be released Aug. 3.