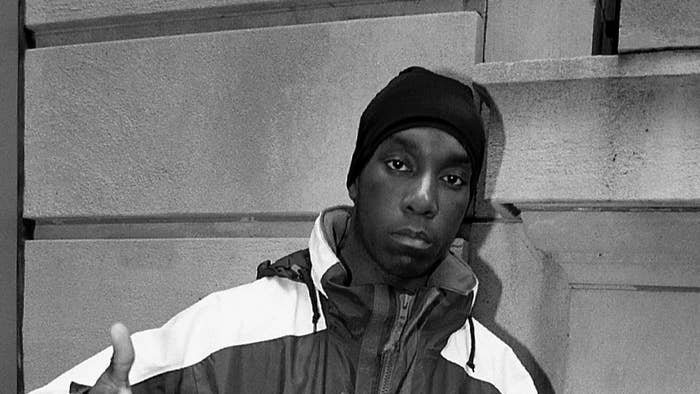 Big L's legacy lives on.
More than two decades after his untimely death, the legendary rapper was honored with a ceremonial street renaming in Harlem. News of the tribute was announced earlier this month, after the team behind the official Big L documentary, Street Stuck, launched a petition campaign.
"It took a whole lot of effort and Support to get to this great point but as an collective we made it happen," the Instagram announcement read. "The Biggest Thank you's go out to the Dope 500 plus people who signed and passed the petition around so we could get this street renamed. There are entirely tooo many good people that gave this their support, so with all my heart, I personally want to say THANK YOU!!!!"
On Saturday, friends and fans gathered for street sign unveiling at 140th and Lenox Avenue, now known as "Lamont 'Big L' Coleman Way." You can see videos and photos from the event below.
Big L began making waves in the 1990s, when he co-founded the Harlem hip-hop group Children of the Corn alongside Mase, Cam'ron, Bloodshed, and McGruff. He went on to release his debut album, Lifestylez ov da Poor & Dangerous, in 1995 with guest appearances by Jay-Z, Kid Capri, Grand Daddy I.U., and more. His sophomore album, The Big Picture, was released in August 2000, more than a year after Big L was fatally shot at age 24.
Gerard Woodley, the man long suspected of murdering Big L, was shot and killed in 2016.