André 3000 Spotted at Airport Casually Playing Double Flute
NPR producer Antonia Cereijido spotted the artist around her terminal Friday afternoon: 'I thought it was André 3000. And then it WAS André 3000!'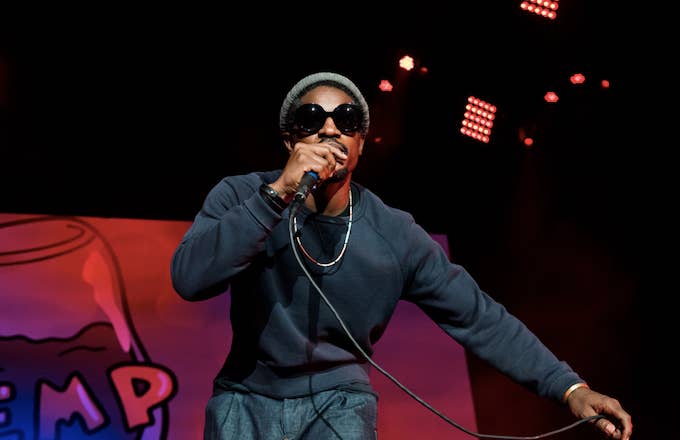 Getty
Image via Getty/Paul R. Giunta/FilmMagic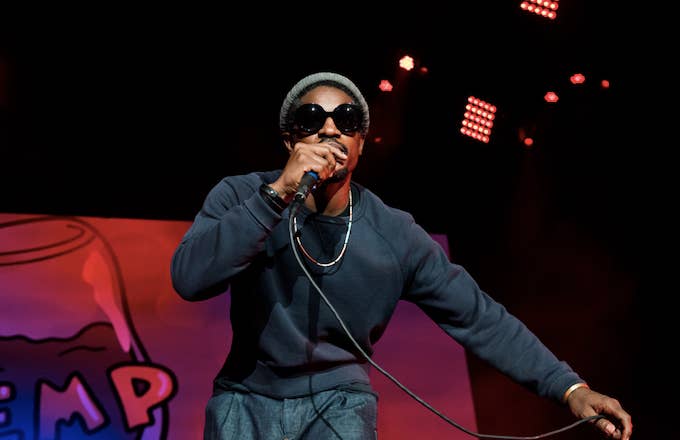 Latino USA producer Antonia Cereijido was at the airport Friday when she heard someone playing a double flute—and playing it pretty damn well. She eventually caught a glimpse of the performance and he looked pretty familiar.
"I saw a man walking around my terminal playing a flute for 40 min and was losing my mind because I thought it was André 3000," Cereijido tweeted. "And then it WAS André 3000!"
Of course, she had to secure photographic evidence of the encounter:
It's good to see that the OutKast member has remained on brand. 
Cereijido went to admit that she didn't say "anything good" to André, despite being a full-fledged stan.
"[...] I should've talked about how good his verse on [Frank Ocean's] 'Solo' is," she tweeted. "And how my mom once had a dream he taught our family to dance the hey ya dance and we had achieved the American Dream. W/E NO REGRETS."
I just got off the phone with Guillermo Martinez the man who made Andres's beautiful flute. It's a Mayan double flute. He and his shop are doing incredible work by keeping the music if indigenous North American communities alive. Here is his website:

https://t.co/Jgb9lbGsqh pic.twitter.com/33PESaDu9C
You can check out reactions to the celebrity sighting below:
Back in 2018, André released two songs, "Me&My (To Bury Your Parents)" and "Look Ma No Hands." André played bass clarinet on the songs and shared them on Mother's Day.