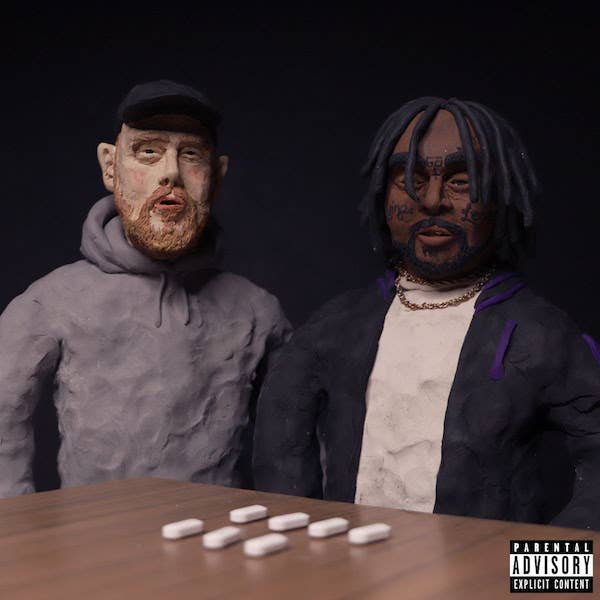 03 Greedo and Kenny Beats have delivered "Maria," the first single off their forthcoming collaborative project Netflix & Deal.
Driven by a hypnotic, organ-heavy beat, the song finds Greedo rapping about his romance with the title character, while making references to the 1950s musical Westside Story and the 2004 film Maria Full of Grace.
"Maria, she's full of grace, travelin' out the state/Matter fact the country, balloons while I float away," he raps. "Powder in her nose, ain't no makeup on her face .... Change the case and raise the stakes, I wrote up the latest estate."
You can stream "Maria" now on all major platforms and via SoundCloud below.
Netflix & Deal will deliver 13 tracks, as well as guest appearances by Vince Staples, Freddie Gibbs, Key!, Maxo Kream, and more. In anticipation of the project's Nov. 22 release, Greedo and Kenny have shared a short documentary about the making of Netflix & Deal. You can check it out below.
Greedo is currently serving a 20-year prison sentence on drugs-and-weapons-related charges. Since his incarceration in 2018, the West Coast rapper has released a number of projects, including Still Summer in the Projects and Meet the Drummers with Travis Barker.
Netflix & Deal tracklist
1. "Traffic" 
2. "Paid In Full" 
3. "Disco Shit" f/ Freddie Gibbs
4. "Maria" 
5. "Blue People" f/ Vince Staples
6. "Beg Your Pardon" f/ Maxo Kream
7. "Honey I Shrunk the Kids"
8. "Brad Pitt"
9. "Aye Twin" f/ Key!
10. "Life" 
11. "Payback" f/ Ohgeesy
12. "Soulfood" f/ Buddy
13. "Dead Presidents"