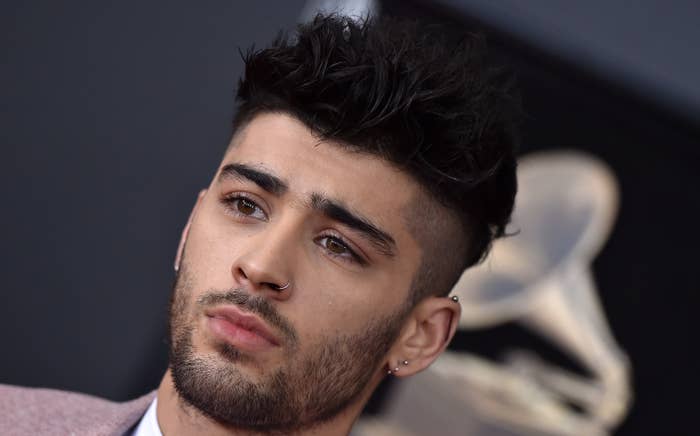 Zayn Malik took to social media on Saturday to share a clip of himself singing One Direction's 2013 hit "You & I."
The 29-year-old singer posted a black and white video in which he clutched a microphone as he belted out the chorus to the hit song.
The video arrives as Zayn has been quiet on the music front. Malik was charged last year with four criminal offenses of harassment not long after Gigi Hadid's mother Yolanda accused the singer of striking her.
Zayn denied the allegations, but TMZ reported in October that the former One Direction musician had been charged with four criminal offenses that he has pled no contest to.
According to court documents pertaining to the case, the three got into a huge argument on Sept. 29 at his home in Pennsylvania that led to the alleged assault. Malik has been accused of calling Yolanda a "fucking Dutch slut" during the argument," and said he wanted her to "stay away from [my] fucking daughter." Following the verbal argument, Malik allegedly "shoved her [Yolanda] into a dresser causing mental anguish and physical pain." The documents also accuse of him of blurting out, "the fucking sperm that came out of [my] fucking c***."
Additionally, he has been accused of harassing Gigi, at one point yelling, "Strap on some fucking balls and defend your partner against your fucking mother in my house." Sources close to the situation say that these comments were made on a phone call, as Gigi was supposedly in Paris, France at the time. The docs state that Malik attempted to fight a security guard at the scene, and yelled, "Get the fuck out my fucking house copper."