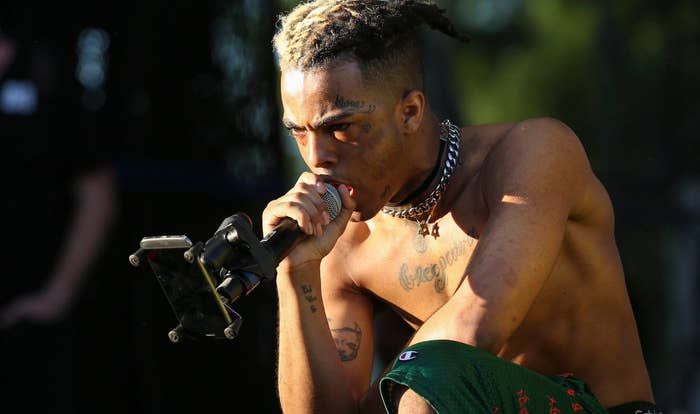 Nearly four years after his death, XXXTentacion continues to establish himself as one of the most popular rappers dead or alive.
As reported by Chart Data, the late Florida rapper's second full-length offering, 2018's ?, has passed Drake's 2018 LP, Scorpion, to become the most streamed hip-hop album in Spotify history.
As of last November, Scorpion was ahead of ? by nearly one billion streams. XXXTentacion's sophomore studio album has since reached 7.884 billion plays on the platform, with Drake currently sitting at 7.883.
Released in March 2018, ? gave XXXTentacion his first No. 1 album on the Billboard 200 albums chart, earning 131,000 total units, 106,000 of which were streaming equivalent units. The LP was highlighted by the late rapper's first and only No. 1 single "SAD!"
Three months after topping Billboard's Hot 100 and 200 albums charts, XXXTentacion was fatally shot while leaving a motorcycle dealership in Deerfield Beach, Florida.
As previously reported, XXX will be receiving a documentary that will premiere at SXSW Film Festival 2022. News of the doc came via the rapper's Instagram account, which is now run by his estate. Look at Me! is being produced by the film sector of The Fader.