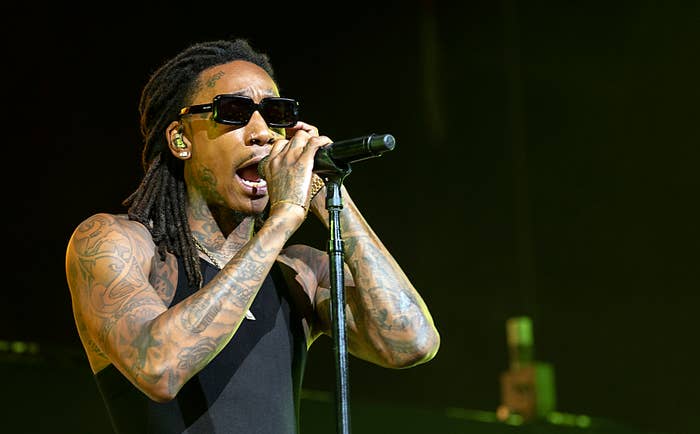 While cementing his status as the most decorated olympian of all time with 23 gold medals, Michael Phelps has never shied away from embracing his pothead reputation. 
A few months after winning a record eight gold medals at the 2008 Beijing Olympics, Phelps' love of weed went viral after the swimmer was captured hitting a bong while partying at the University of South Carolina. As a result, Phelps secured his place among the greatest athlete stoners ever.
And so, it's hardly surprising to learn that Phelps has smoked with one of hip-hop's legendary stoners, Wiz Khalifa. In a recent appearance on Spotify's Rap Caviar podcast, the Taylor Gang CEO discussed what it was like to smoke weed with Phelps, as he compared the swimmer's lungs to Aquaman's.
"I just smoked with Michael Phelps. That was pretty cool. And he was super chill," Wiz shared. "He just kept walking up to me like, 'This weed is amazing.' He was like, 'I feel like I'm floating!' And I wanted to make a swimming joke but I was like, I'm just gonna keep that to myself, bro."
He added: "That dude's got like, Aquaman's lungs, bro. The weed inhale – he's smoking a joint like in two puffs."
Listen to Wiz Khalifa's full appearance on the latest Rap Caviar episode below.