Wiz Khalifa, Big K.R.I.T., Smoke DZA, and Girl Talk are joining forces for a collaborative album titled Full Court Press.
The artists announced the news on Wednesday with the release of the single "Put You On," which arrives alongside an animated video. 
Set to be released April 8, Full Court Press is comprised of 10 tracks, four of which feature all four musicians. The lone guest appearance comes courtesy of Currensy, who has a long history of collaborating with everyone involved.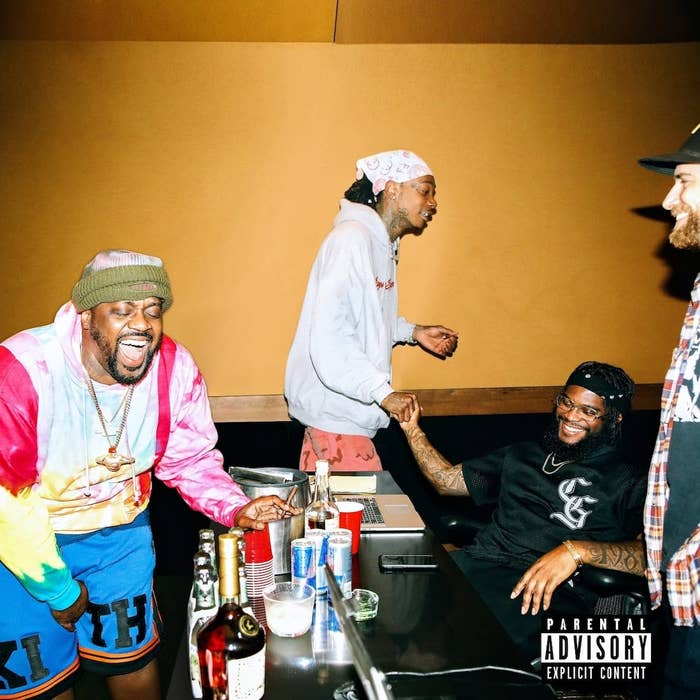 "These guys all go back with each other over 10 years, so it was just a great energy in the room," said Girl Talk, who's heading out on tour with Augustine from March 31 to April 30. "I wanted to have an environment where they could do what they do best; try out a bunch of different ideas and have fun with it. Wiz, K.R.I.T., and DZA all have very different styles. As a fan of each of them, I wanted to capture what it is that draws me to their music. It's like with my previous albums, I'm trying to take pieces of all my favorite elements and then re-contextualize it into something new."
Wiz Khalifa called it "a dope experience" allowing the four to combine "all our sounds together and make a true timeless classic." Smoke DZA added, "Getting together with my brothers Wiz and Krit, and adding Girl Talk to the mix is a perfect combo of swag, raps, weed and lyrics that can't be duplicated."
Check out the animated video for "Put You On" up top, and stream the track now on all major platforms.