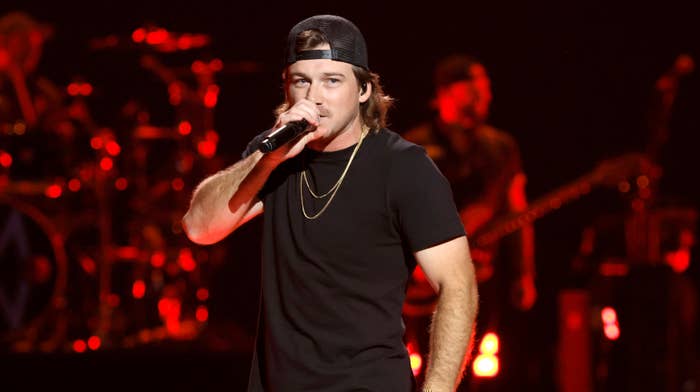 Morgan Wallen's One Night at a Time World Tour brought the singer to Pittsburgh this week, where one recent show was highlighted by a brawl that erupted outside of a row of porta potties.
The incident took place Wednesday night at Pittsburgh's PNC Park, where the country singer's show was overshadowed by a fight that took place on the concourse. As seen in a clip of the melee that's since gone viral, the brawl began as an argument between two women who were waiting in line to use the porta-potty.
A confrontation between the women escalated into a physical fight, as the pair traded punches before one woman pushed the other backward into one of the porta-potty stalls.
From there, another woman joined the fracas, as she helped her friend hold down her opponent inside the stall, before another woman came to her friend's defense and made it an all-out brawl. A few bystanders subsequently joined in to defuse the situation.
As reported by Billboard, no arrests were made, as "the parties involved in the incident dispersed" before police were aware of the brawl. "If anyone wants to file a police report, they can do so at any time," a rep told the outlet.
Aside from the porta-potty brawl, Wallen's show in Pittsburgh saw the country singer bring out Wiz Khalifa, who joined Morgan onstage to bless the crowd with a performance of his hometown anthem "Black and Yellow."
Watch Wiz's surprise performance at Wallen's Pittsburgh concert in the video below.