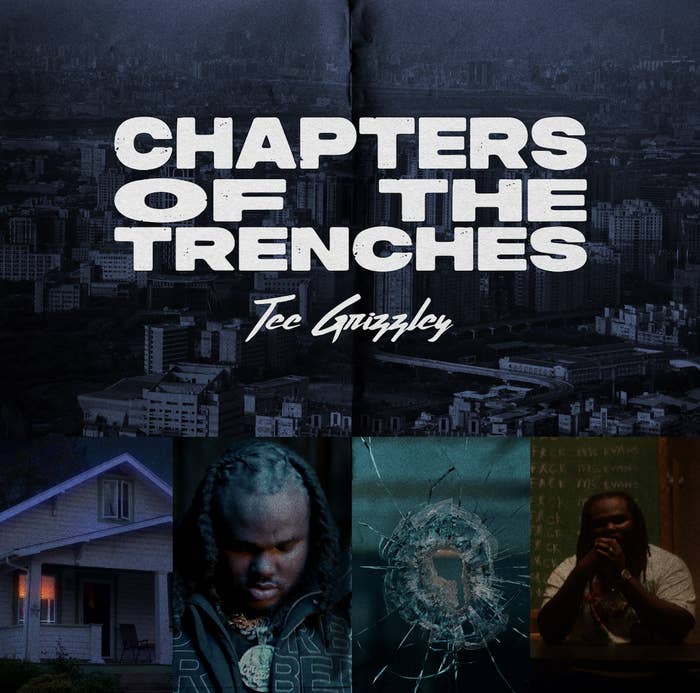 Tee Grizzley continues his prolific year with the release of his second full-length offering of 2022.
Grizzley's new visual album, Chapters of the Trenches, follows the Detroit rapper's April mixtape Half Tee Half Beast. The LP features the previously released singles "Robbery Part 4," "Jay & Twan 1," "Ms. Evans 1," "Tez & Tone 1," and "Jay & Twan 2," all of which arrived alongside music videos. 
In tandem with the release of Chapters, Tee Grizzley has shared the visual for "Robbery Part 5." Over the next week, he will drop videos for "Ms. Evans 2," "Tez & Tone 2," "Jay & Twan 3," and "Shakespeares Classic."
In a recent interview with Billboard, Tee Grizzley explained why he decided to release Chapters of the Trenches as a visual album.
"It all started with 'Robbery.' I didn't expect it to get the reaction that it got," he shared. "It's been crazy and people just kept asking for more parts. When I dropped 'Robbery Part 3,' I was like, 'Damn, this is real.' I wondered what they would do if I came [up] with another story. If I give them more stories, that would be a breath of fresh air."
He continued, "I thought I could really go somewhere with the story shit and nobody [else] was doing it and it gives you something to care about with the music. Somebody puts a song out and okay it's a song, but you don't get a real experience out of it like this."
Stream Chapters of the Trenches now on all major platforms.