UPDATED 7/28, 6:55 p.m. ET: T-Pain has dropped off the music video for his Bishop Jones and Ben10K-produced single "That's Just Tips."
You can watch the video, which was directed by T-Pain and Ben Hansford, up top.
In addition to releasing the video, T-Pain has dropped off a limited edition T-shirt that was made in collaboration with Market. Head here to cop.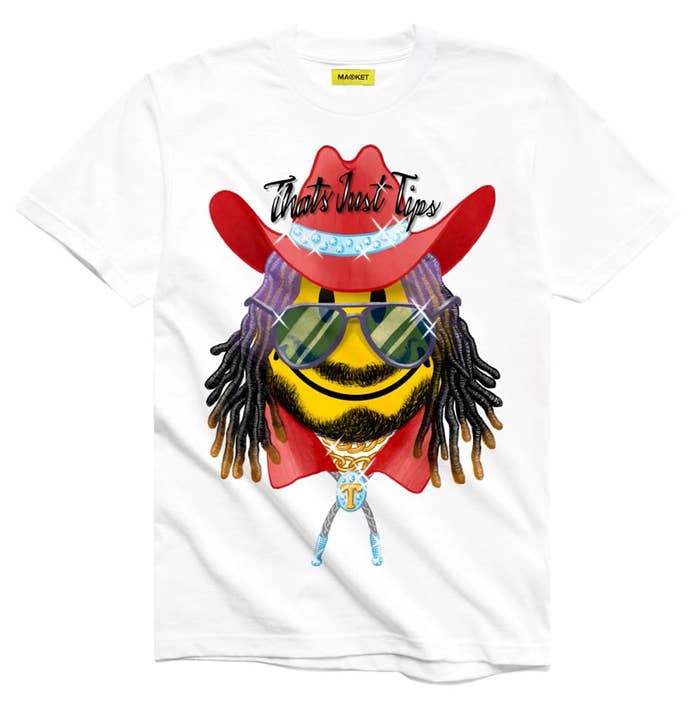 See original story below.
Ahead of his The Road to Wiscansin Tour, which kicks off May 10 in San Francisco, T-Pain offers up his latest single "That's Just Tips."
Back in October, the Tallahassee artist released a remix of his Kehlani-supported song "I Like Dat" with BIA.
Since then, T-Pain has continued his momentum by delivering a string of guest spots including appearances on Denzel Curry's Melt My Eyez See Your Future album on "Troubles," plus Buddy's Superghetto LP on "Happy Hour."
T-Pain will hit the road next month for his The Road To Wiscansin Tour. The 18-date trek kicks off May 10 in San Francisco, making stops in Los Angeles, Phoenix, Las Vegas, Atlanta, and New York, before wrapping on June 11 in Milwaukee.
Last summer, T-Pain spoke with Complex about his forthcoming album, the tentatively titled A Day Out With the Girls.
"I'm still working on it right now," he explained. "Actually, I had EarthGang on my podcast last night and showed them a new song that I recorded the night before last and they're getting on that. So I guess we've got EarthGang on the album now."
He continued, "But it just keeps evolving. I'm letting things happen organically and naturally, so it's a slower process and more intentional than, "Let's get this person. Let's get that person. Let's get this one. Let's do this." Even when I come up with songs, it's just me coming up with songs. It's not like, "I need three more songs for my album." Whenever the mood comes, whenever the feeling actually happens, that's when it happens."
Listen to T-Pain's new single "That's Just Tips" now on all major platforms.