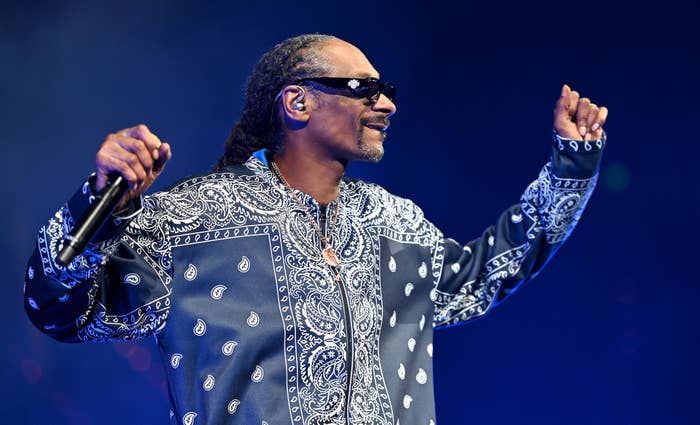 It looks like Snoop Dogg is shifting gears for his next business endeavor.
Billboardreports the Long Beach rapper has filed a trademark application to use his name to sell hot dogs and other kinds of sausages under the brand Snoop Doggs.
"Snoop's attorneys filed it as a so-called intent-to-use application, meaning Snoop has not yet launched a brand, but that he has a serious intent to do so," Billboard notes.
Should Snoop make his foray into the hot dog business, one can't help but recall his 2016 appearance on Jimmy Kimmel Live!, when the rapper was tasked with watching a video about how hot dogs are made.
"This is a hot dog!? Oh cuz, I ain't never eating a motherfucking hot dog!" he said. "If that's how they make hot dogs, I don't want one. I'm good."
The news arrives just over a year after Snoop ventured into the liquor business, partnering with Prestige Beverage Group and Trusted Spirits on his own brand of gin called Indoggo gin. 
Granted, Snoop wouldn't be the first rapper to start his own gourmet meats brand.
Back in October, E-40 announced his entry into the culinary world with Goon with the Spoon. The Bay Area legend partnered with Justin Kinder of Kinder's Meats, Deli and BBQ to introduce his new line of packaged sausages and burritos, which include a variety of flavors: teriyaki pineapple chicken sausage, Philly cheesesteak chicken sausages, hot beef sausages, mild beef sausages, and the Choices (Yum) Sausage Bundle, as well as turf burritos.