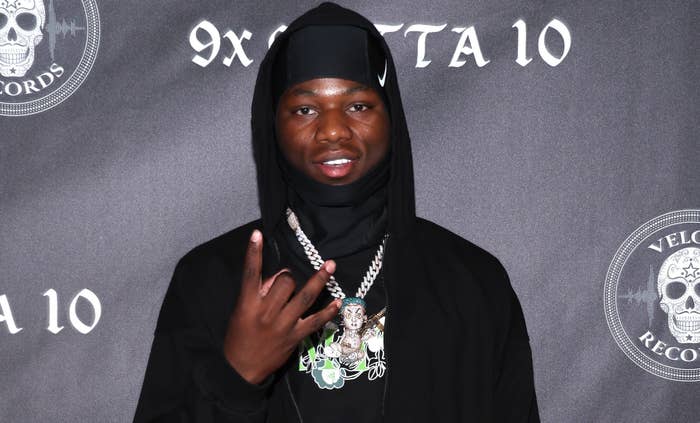 Polo G's brother Trench Baby, real name Taurean Bartlett, has been charged with felony murder over the fatal shooting of 20-year-old Dashaun Berry, TMZ reports.
The shooting occured in Los Angeles on June 10. Berry was found in a North Hollywood parking lot around 1:30 a.m., where he was pronounced dead at the scene. Bartlett is currently being held without bail in Los Angeles' Men's Central Jail, with his next court date scheduled for Nov. 27.
Bartlett also faces additional charges of first-degree residential robbery, which took place on Aug. 15, as well as a charge of dissuading a witness by force or threat during a Sept. 10 incident. TMZ notes both charges involve the same man.
Back in August, Trench Baby and Polo G were arrested on charges of assault with a deadly weapon, robbery, and kidnapping, after police raided the Chicago rapper's Los Angeles home. Polo G was subsequently released from Burbank Jail after posting a $100,000 bond.
Polo G's lawyer Bradford Cohen told TMZ at the time that his client was not the focus of the LAPD's investigation that led to the raid.
"Polo is being held under the guise that the police department needs to double check that he is not a convicted felon as there was a purported firearm found in the home," Cohen shared. "He is not and never was a convicted felon. Any previous charges he had I got dismissed and it's all public record. They are also denying myself and my California law partner Zoe Aron access to him while he is being illegally detained."
Polo G's upcoming album Hood Poet, which was originally scheduled for a Sept. 2023 release, has since been delayed. Apple Music currently lists Aug. 2, 2024 as the LP's tentative release date.