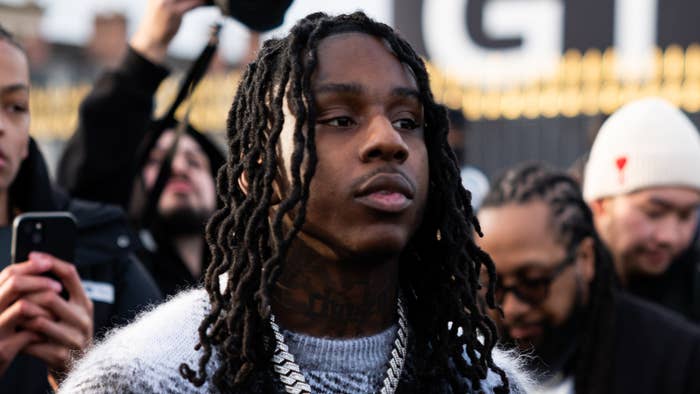 Polo G has announced that he has pushed back his upcoming album so he can get back on track following all the recent legal issues he's faced.
On Friday, the Chicago native took to his Instagram with a post revealing that his fifth studio album, Hood Poet, has been delayed. The project was scheduled to drop on September 15, but his two felony arrests over the last few months have prevented him from promoting it.
"Wanted to Tap Back in & Let y'all kno imma be postponing my album drop til further notice…just gettin back on track from a minor set back I'll be updating y'all and droppin new music soon Ik y'all been waitin on me & I appreciate the ones who show genuine support but it'll be worth the wait I promise," Polo G wrote.
Polo G was also supposed to go on tour with this album and according to TMZ, those plans are still intact. He's still scheduled to perform in New Mexico in October and then trek through Europe in November. In December, Polo has a concert scheduled in Canada.
August was an interesting month for Polo G as he was arrested alongside his brother, Trench Baby, twice over 24 hours. The Los Angeles Police Department arrived at his home with a search warrant and found several guns and a small amount of drugs.
Four suspects were arrested, including Polo G and his brother. Polo and Trench Baby were released but were apprehended again on outstanding warrants for assault with a deadly weapon, robbery, and kidnapping.
Polo was released after posting a $100,000 bond last month. His brother was also released after posting the same amount.