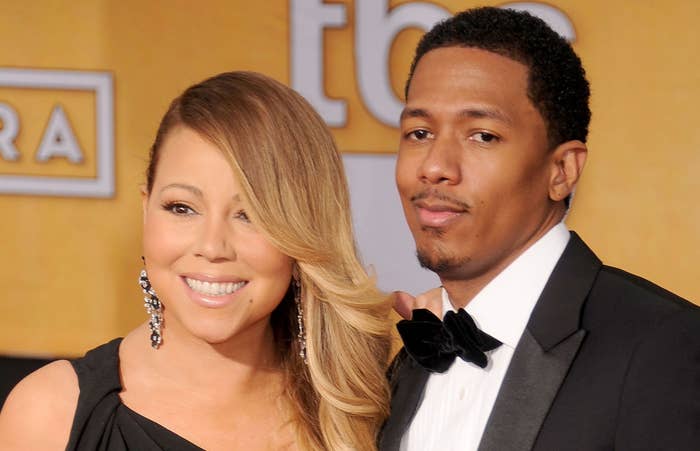 Nick Cannon celebrated Valentine's Day by sharing his new single, "Alone," which doubles as an ode to his ex-wife Mariah Carey.
Over a sample of "Alone In Love," a track off Mariah's 1990 self-titled debut album, Cannon admits he still has feelings for his ex.
"I say I'm cool when I know I miss it/I'd trade it all for the case/If I could have you back/If I could go back to where we started at," Cannon sings on the emotional track. "As much as I want you back/It's probably better where you at."
"Alone" is the first single from Cannon's upcoming R&B mixtape, Raw N B The Explicit Tape. "This is the gospel of my broken soul," the talk show host said in a statement. "This is as raw as it gets."
The release arrives just two weeks after Cannon hosted a gender reveal party for girlfriend Bre Tiesi, where the couple revealed that the two are expecting a baby boy.
Per TMZ, the party took place in Malibu last month, where Cannon, 40, and Tiesi, 30, gathered together with a small group of friends to celebrate the model's pregnancy. The baby will be Tiesi's first child, and Cannon's eighth. Tiesi recently finalized her divorce from former NFL quarterback Johnny Manziel. 
Stream Cannon's new single "Alone" now on all major platforms.