Rae Sremmurd's Slim Jxmmi is ripping Massachusetts-based rapper Millyz for sampling "Stan" on his new single.
On Friday, Millyz dropped a new single and video "Tonight," which flips Eminem's Dido-featuring song "Stan," a standout track from the Detroit rapper's 2000 magnum opus The Marshall Mathers LP.
"Naw this ain't it fam!" Jxmmi wrote under an Instagram post in DJ Akademiks teased Millyz's new track. Jxmmi noted that his and Swae Lee's forthcoming Rae Sremmurd album Sremm4Life has a track in which "Stan" is sampled. "Sremm4 got the banging version! Sample cleared!"
Millyz confirmed that he, too, had the sample cleared: "I cleared the sample too lil dude u be aight."
In a subsequent comment, Jxmmi maintained that Swae Lee put everyone onto the sample after he leaked a video of himself performing the unreleased song live.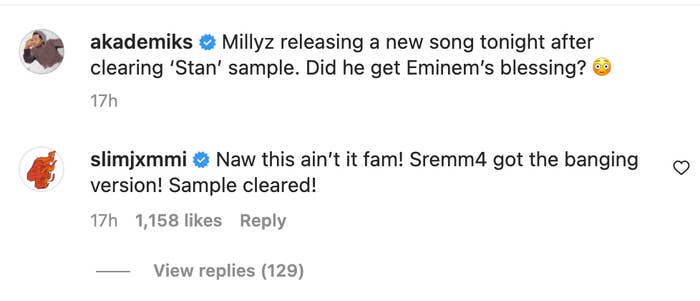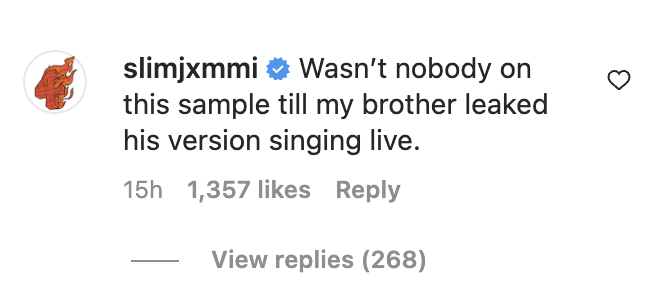 We'll have to wait and hear Sremmurd's flip of "Stan," which apparently will appear on Sremm4Life.
In an interview with GQ last summer, the duo opened up about their forthcoming LP, which will also include a guest appearance from James Blake.
"I be in my melody stuff, and I respect bro craft so much," Swae Lee said about Blake. "He's one of my favorite artists…[He's] putting out some of the best vocals in this generation, in this decade, in this whole music industry. It's a different style of music from Rae Sremmurd too."
Meanwhile, Sremmlife 4 will also feature a song that finds Jxmmi addressing the murder of the duo's stepfather.
"It was crazy because I've never really talked about that," Jxmmi told GQ. "That was another thing that made me like sit down and just change up real quick."
Watch the video for Millyz's new single up top, and stream the track now on all major platforms.