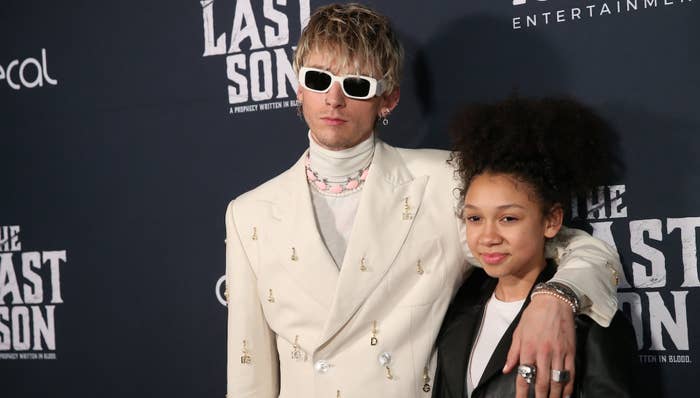 With three months left on his Mainstream Sellout Tour, Machine Gun Kelly made a stop at home this week to spend some quality time with his daughter.
MGK took to Instagram on Thursday to post a video of himself and daughter Cassie performing a rendition of Beyoncé's Jay-Z featuring 2003 single "Crazy in Love." The clip features the rapper-turned-rocker rapping Hov's verse, before passing the mic to Cassie, who sings Bey's hook.
"Parenting," Kelly captioned the post, writing, "My daughter got next," on the video. 
The video arrives just a few months after Machine Gun Kelly revealed that he plans to pivot back to hip-hop with his next album.
"I'm going to make a rap album for myself," he told Audacy Check In's Kevan Kenney in April. "For no other reason, no point to prove, no chip on my shoulder. If I keep doing things to prove things to people, I'm going to one, drive myself crazy and two, not make a good product."
MGK went on to say that he wants to move away from the pop-punk sound he explored on his last two albums, 2020's Tickets to my Downfall and 2021's Mainstream Sellout, so that people will "miss it."
"I made Tickets and Mainstream Sellout because I wanted to make them," he explained. "I need to now also make people miss that sound."
Prior to changing his musical direction, MGK rapped on his first four full-length projects, 2012's Lace Up, 2015's General Admission, 2017's Bloom and 2019's Hotel Diablo.