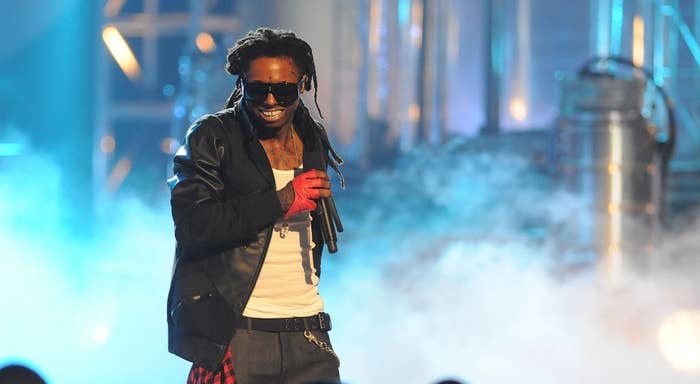 Nearly 15 years after becoming Lil Wayne's first No. 1 single, "Lollipop" has officially been certified diamond by the Recording Industry Association of America (RIAA).
Released in March 2008 as the lead single from Wayne's sixth studio album Tha Carter III, "Lollipop" topped the Billboard Hot 100 for five non-consecutive weeks en route to winning the Grammy Award for Best Rap Song. Most recently, the track has experienced a second life on TikTok, emerging as the No. 1 song on the platform's U.S. Top Tracks.
Shortly after the news was announced on Wednesday, the New Orleans rapper shared a video in which he was seen unboxing the Diamond plaque.
"Lollipop, my first Diamond record," Wayne said in the clip. "10 million singles sold; not streams. 10 million singles."
After thanking fans for helping him achieve the feat, Wheezy paid tribute to producer Static Major, who died just two weeks before his posthumous vocals would appear on "Lollipop." 
Released on June 10, 2008, Tha Carter III sold 423,000 copies on its first day and 1,005,545 copies in the first week of its release. The album debuted at No. 1 on the US Billboard 200 chart, earning Wayne his first No. 1 debut and his sixth Top 10 album. Carter III finished 2008 with the largest first week sales for any album in 2008 in the United States, and was the first album to reach the million mark in one week since 50 Cent's 2005 LP The Massacre.