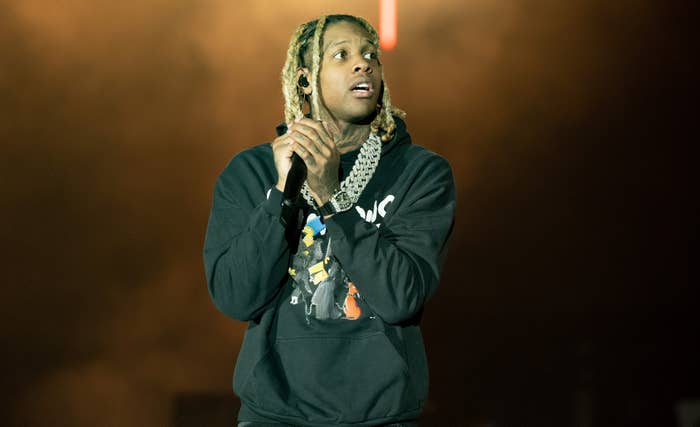 Lil Durk took to Instagram on Sunday to deny reports that list his net worth at an estimated $3 million.
"They got my net worth 3 million. Who ever did that failed math class because I got that in Richards only 🥶," the rapper captioned a photo, implying his collection of Richard Millie watches is worth that alone.
Recent reports appear to prove that the Chicago rapper is correct. Back in October, Durkio celebrated the announcement of his tour with Lil Baby by revealing that the pair sold 250,000 tickets, which amounted to a profit of $15 million. 
"250k tickets sold. Overall profit 15mssss @lilbaby we did it," he wrote on his Instagram Stories. 
Meanwhile, according to Chart Data, Lil Durk tied Taylor Swift with the most Billboard Hot 100 hits of 2021 with 41 songs, including eight Top 40 hits.
There's no denying Durkio is living his best life regardless of his exact net worth. Last month, the rapper proposed to India Royale at 107.5 WGCI's Big Jam concert in his hometown of Chicago. 
"You know I love you to death," he said as he got down on one knee and showed the ring to his longtime girlfriend "You've been holding me down when I was going through a lot. You're the realest and I just love you to death. Would you want to be my wife?"