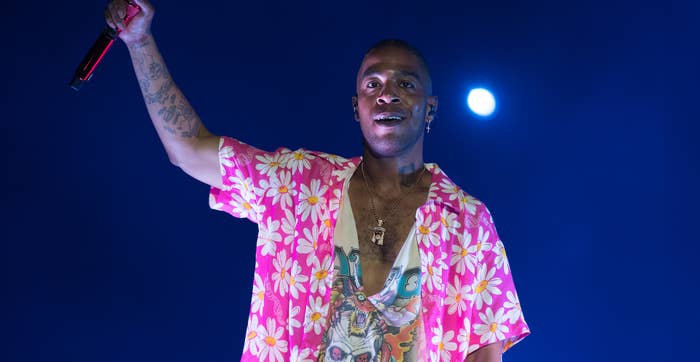 Less than a week after he replaced Kanye West as a headliner at Rolling Loud Miami, Kid Cudi stormed off stage during his performance on Friday night after crowd members repeatedly threw things onto the stage.
Footage of the incident shows Cudi warning the crowd that he would leave if they threw one more thing at him. Seconds later, someone launched a water bottle, prompting the Cleveland rapper to walk off the stage.
"Yo, I will walk off this stage if you all throw one more fucking thing up here, I will leave, I will leave right now," he said. "Throw one more fucking thing on this stage and I'll walk off, I'm not fucking playing. I'm not fucking playing, you will ruin it for everybody. I'll fucking leave If I get hit with one more fucking thing, if I see one more fucking thing on this fucking stage, I'm leaving. Don't fuck with me." 
Meanwhile, Kanye, who dropped out of Rolling Loud earlier this week, made a surprise appearance during Lil Durk's set. Adding insult to injury, the two Chicago rappers performed a rendition of The Life of Pablo cut "Father Stretch My Hands Pt. 1," which, of course, features Cudi on the hook.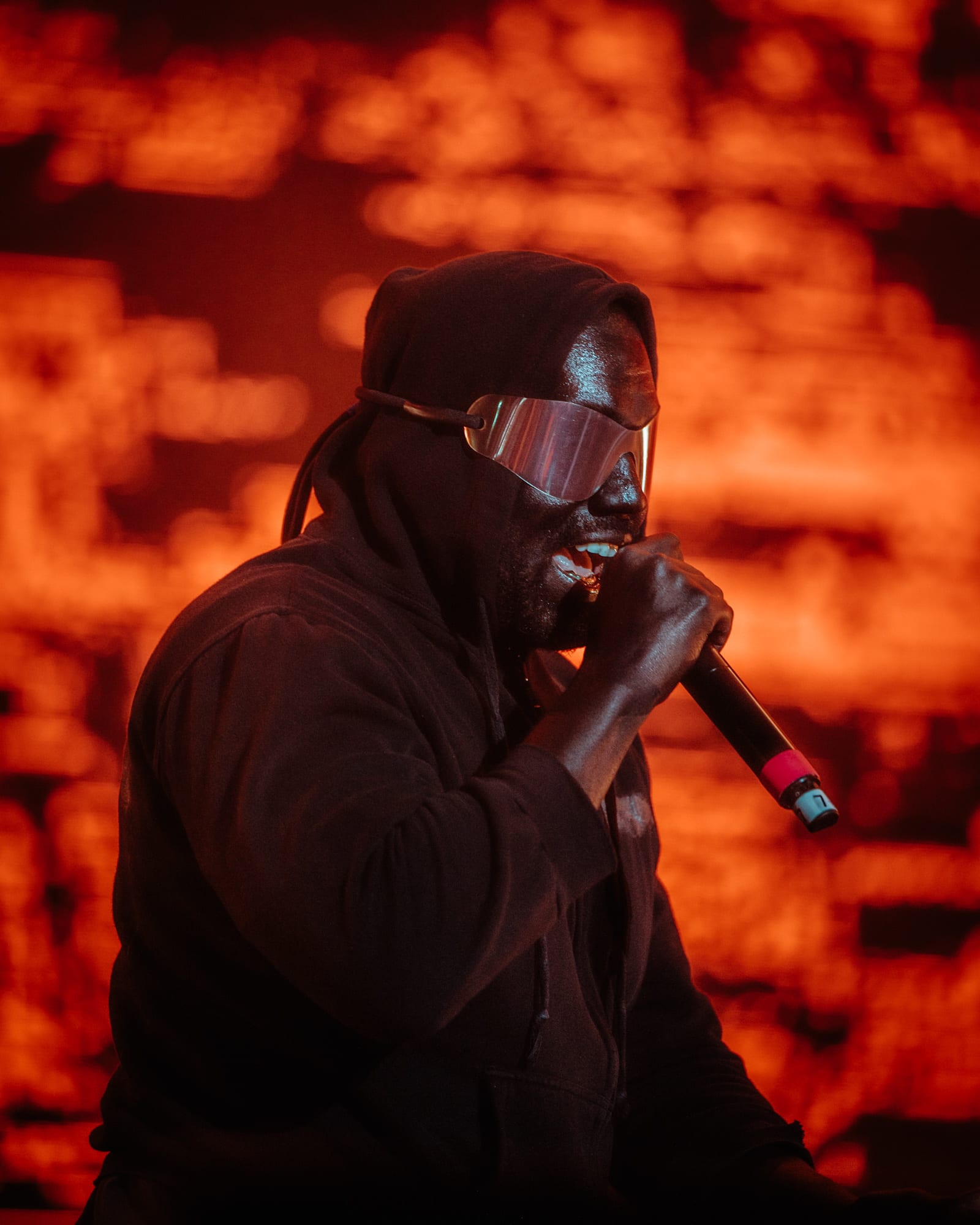 Rolling Loud addressed the incident in a social media post, writing, "Rolling Loud is a family. Our fans, the artists, and everyone involved need to look out for each other. Share the love and be respectful to everyone. We love you, Cudi. Please take care of each other and let's have an amazing day 2!"
The incident arrives just days after Rolling Loud announced that Cudi would take Ye's place. "Due to circumstances outside of our control, Ye will no longer be performing at Rolling Loud Miami 2022," the festival tweeted last Sunday. "Please welcome @KiDCuDi!"
Rolling Loud co-founders Tariq Cherif and Matt Zingler previously issued a statement about the news, telling Complex , "We were looking forward to Ye headlining Rolling Loud Miami 2022. We spent months working with him and his team on the performance. Unfortunately, Ye has decided that he will no longer be performing. This is the first time a headliner has ever pulled off our show and though we don't take it lightly, we wish him the best. We look forward to welcoming Kid Cudi as a headliner in Miami and we can't wait to see what he has in store."