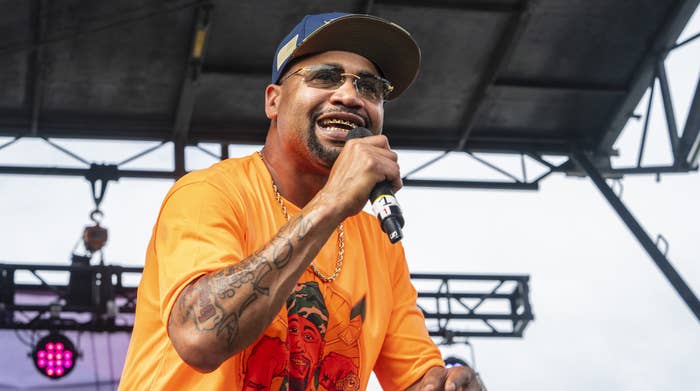 Ahead of the 25th anniversary of his landmark album 400 Degreez, Juvenile is teasing an anniversary show in New York.
The New Orleans rapper took to Twitter on Friday to tease the show.
"New York City!!! If me and my band popped up to do a 25th Anniversary of 400 Degreez celebration and officially launch Juvie Juice in the big Apple … y'all coming? And where should it be?" he asked.
Released in November 1998 via Cash Money Records, 400 Degreez marked the rise of Birdman's Cash Money, as the LP went four-times Platinum en route to becoming the best-selling album of Juvenile's career.
400 Degreez spawned a pair of generational singles, including the cult classic "Ha" and "Back That Azz Up," the latter of which peaked at No. 19 on the Billboard Hot 100. In 2021, the track was ranked No. 478 on Rolling Stone's 500 Best Songs of All Time.
Earlier this month, Juvenile was added to the 2023 Essence Festival lineup after the rapper criticized the lineup for not including him.
"Hip-Hop 50 without Juvie? Not a chance. June 30th, NOLA we live!" he wrote at the time.