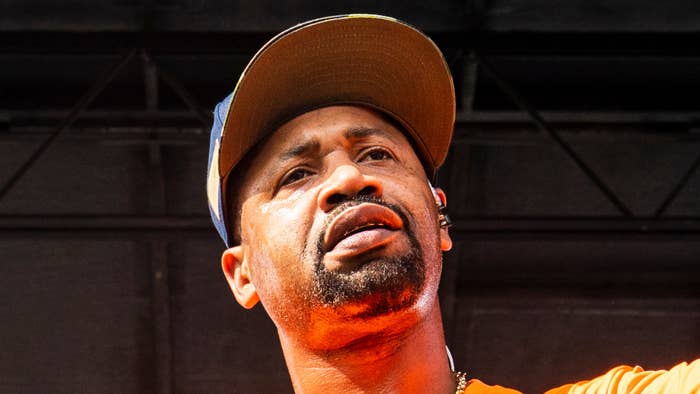 Juvenile isn't too happy about being left out of the 2023 Essence Festival, especially when hip-hop is celebrating its 50th birthday.
The whole beef started when Essence Fest organizers shared three flyers of the acts that will be performing at the festival. One flyer, in particular, displayed "The South Got Something To Say" set, which is being curated by Jermaine Dupri and features artists including Big Boi, Gucci Mane, Lil Jon, Ludacris and T.I.
Juve was visibly absent from the lineup and he wasn't happy.
"How is essence doing 50 years of hip hop in New Orleans without me???" Juvenile, who is from New Orleans, asked on Twitter on Thursday.
Because he was supposedly left off the Essence Fest lineup, Juve took it upon himself to promote another festival that he and Mannie Fresh will be a part of called "Donna Fest."
"F that Donna Fest July 2nd me w my live band +Mannie Fresh +Rebirth & more [gold star emojis] & the best food venders new orleans has to offer i should know im from here! Our [ticket emoji] are just $25!" he wrote.
A fan responded to his tweet, writing, "They have a segment called 'the south has something to say' with all Atl rappers."
Juvenile replied by telling fan that the annual festival dropped the ball on their part.
"They did not understand the assignment," Juve wrote.
If true, Juvenile has reason to be upset with not being included in Essence Fest's celebration of hip-hop turning 50. He's a New Orleans rap legend that came up under Cash Money Records in the '90s and made a name for himself with tracks such as "Back That Azz Up," "Set It Off," "Slow Motion," and much more.