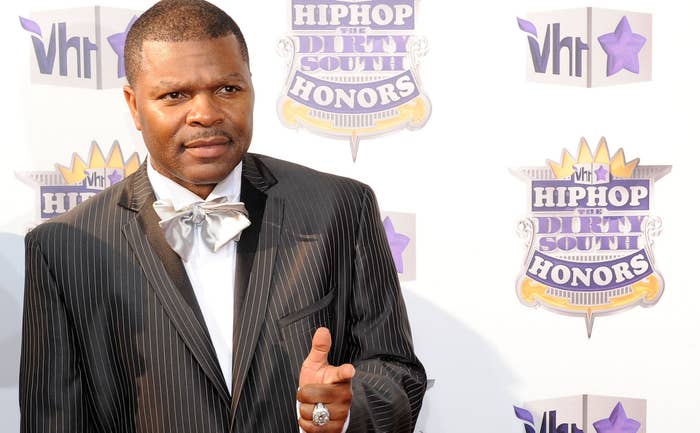 J. Prince took to Instagram on Saturday to advocate the clemency of Larry Hoover, co-founder of the Chicago gang Gangster Disciples, who is currently serving six life sentences for a 1973 murder along with charges of extortion, conspiracy, and money laundering.
In an Instagram post, Prince revealed that he's working with Drake and Kanye West to help free Hoover.
"IF YOU FAIL TO PLAN YOU PLAN TO FAIL," Prince wrote. "Good plans in the making to free our brother Larry Hoover with the support of @champagnepapi and @kanyewest #TheArtandScienceOfRespect."
Kanye, who later re-posted Prince's IG on his own account, has long been advocating for Hoover's clemency. Back in 2018, West met with former president Donald Trump to ask for the 70-year-old's release from prison.
"There's infinite amounts of the universe and there's alternate universe," Kanye said at the time. "So it's very important for me to get Hoover out because in an alternate universe, I am him and I have to go and get him free."
'Ye continued, "Because he was doing positive inside Chicago just like I'm moving back to Chicago, and it's not just about, you know, getting on stage and being an entertainer and having a monolithic voice that's forced to be a specific part."
On his latest album Donda, Kanye tapped Larry Hoover Jr. for a powerful monologue that can be heard on a pair of tracks, "Jesus Lord" and "Jesus Lord, Pt. 2."