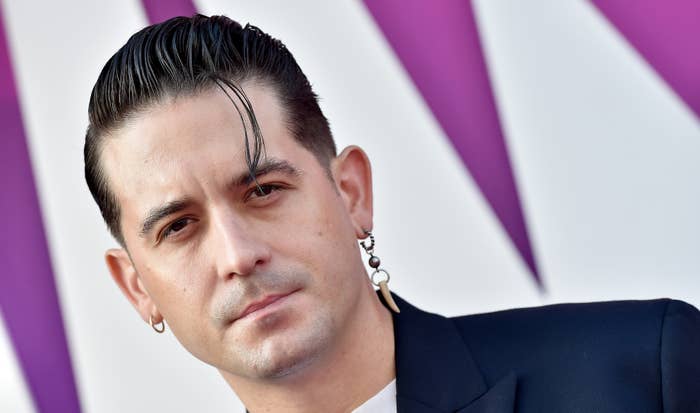 Just two weeks after he was arrested for assaulting two men at a New York City nightclub, G-Eazy appeared in a Manhattan courtroom on Friday.
TMZ reports the 32-year-old rapper was ordered by a judge to stay away from the alleged victims. Earlier this month, G-Eazy was charged with misdemeanor assault for allegedly brawling with two men at the Boom Boom Room at the Standard Hotel. Sources claimed that the Bay Area native landed a punch on one of the men, and that a member of his party hit someone else in the head with a champagne bottle.
G-Eazy was released without bail, and is scheduled to be back in court next month.
It isn't the first time the "Me Myself & I" rapper has been involved in a late-night altercation. Back in 2018, he was arrested for assault and cocaine possession while on a tour stop in Sweden, after he reportedly began brawling with security guards when they asked him to calm down. He later pleaded guilty to the charges of "assaulting an officer, violent resistance, and illegal drug possession." He avoided jail time and instead had to pay a $9,000 fine. 
In 2019, after ASAP Rocky was arrested and jailed for assault in Sweeden, G-Eazy opened up about the country's unfair treatment of his peer: "This is the sad truth … The difference between me and Rocky's treatment in Sweden brings to mind two concepts that disgustingly go hand in hand: white privilege and systemic racism," he tweeted in July of 2019. 
"Let's call it what it is. He should not be behind bars right now. My heart goes out to @asvpxrocky," he added.